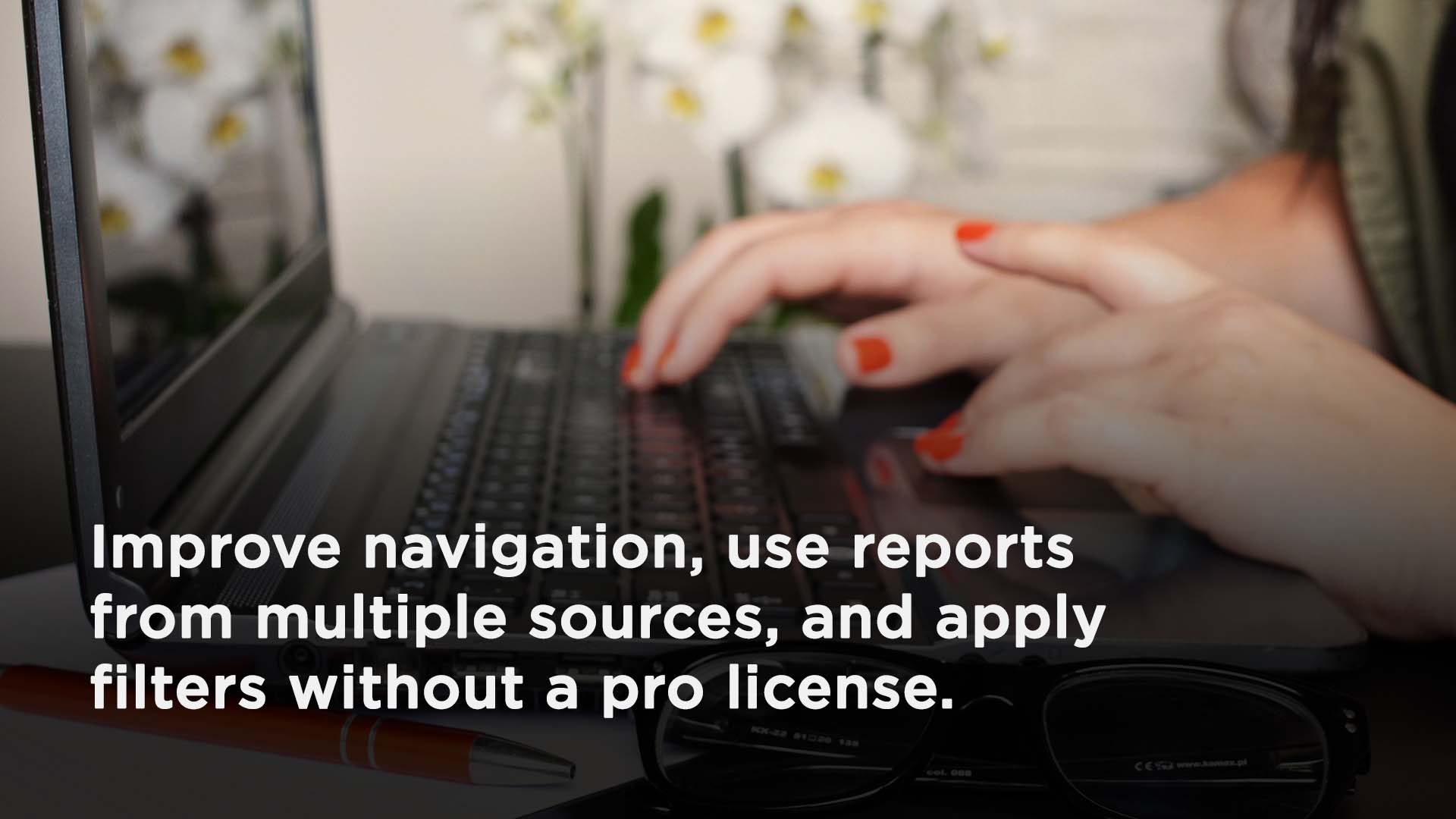 Key Challenges
•
Enable users to build reports using multiple business intelligence (BI) sources.
•
Create filters to set global parameters that are reflected in all reports.
•
Create structured report navigation.
Dealing with the Proliferation of BI Platforms
Organizations increasingly rely on BI reporting to analyze up-to-the-minute sales and marketing data. Most organizations address their analytics needs on a piecemeal basis. Companies often develop reports on HTML5, Power BI, Tableau, and other platforms simultaneously. Creating custom reports is difficult due to multiple platforms. If an account executive needs a custom report, the executive typically must rely on programmers to create the reports.
We created a tool that allows nonprogrammers to create custom reports. With our Power BI Global Filter, users can navigate between reports from various platforms, create custom reports, and filter results. Our Global Filter tool screens reports based on job roles, ensuring relevant data is easy to find. Our tool also allows users to share default views of reports. Recipients of the report then immediately know what information to focus on.

Using Our Power BI Global Filter
Users begin by selecting their job role (Figure 1). Global Filter then refines the results and displays only reports relevant to the selected role.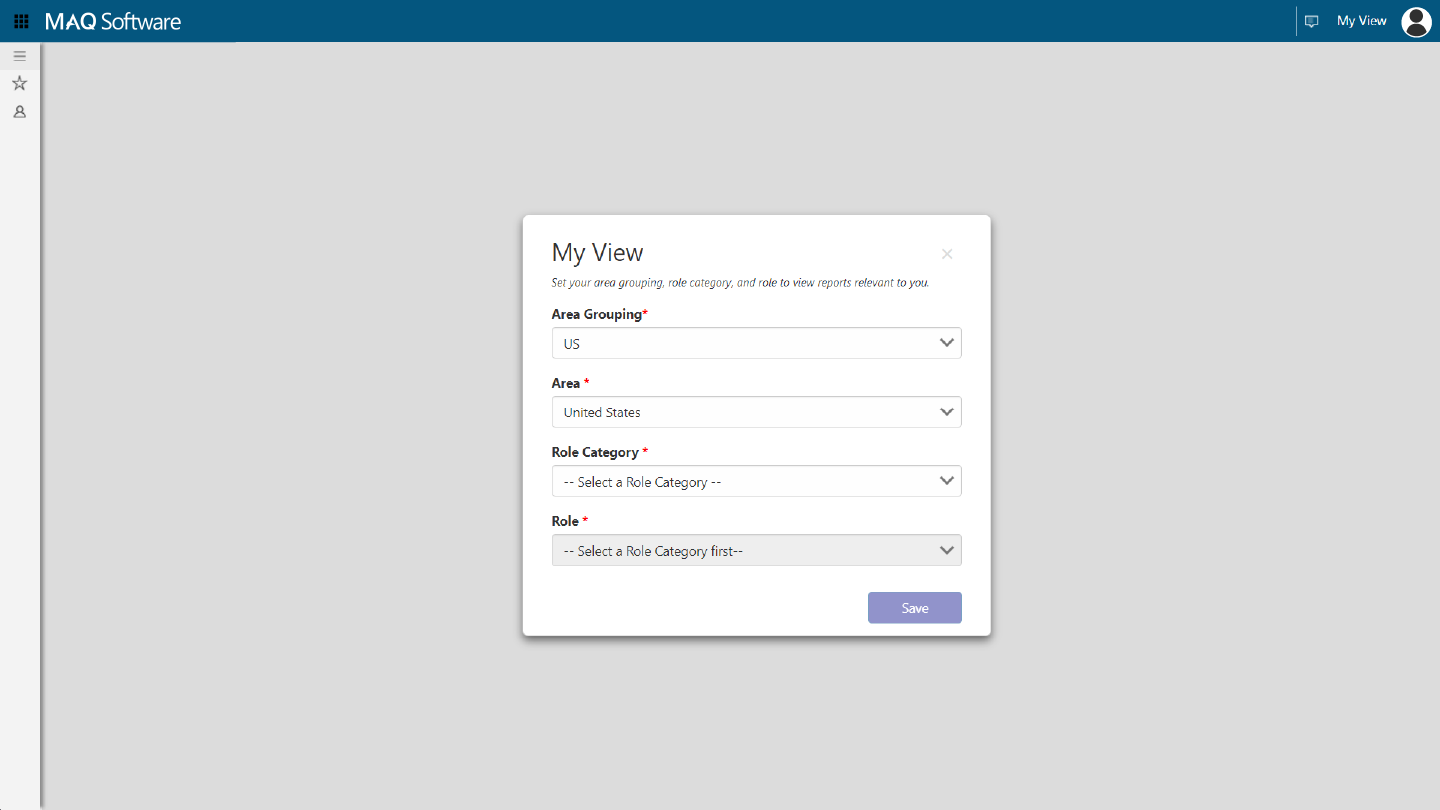 Figure 1: Role selection prompt
Users can select specific reports using the navigation menu on the left side of the app (Figure 2). The customizable menu allows users to quickly navigate report hierarchies. Once users select a report, it is displayed in the right-hand frame.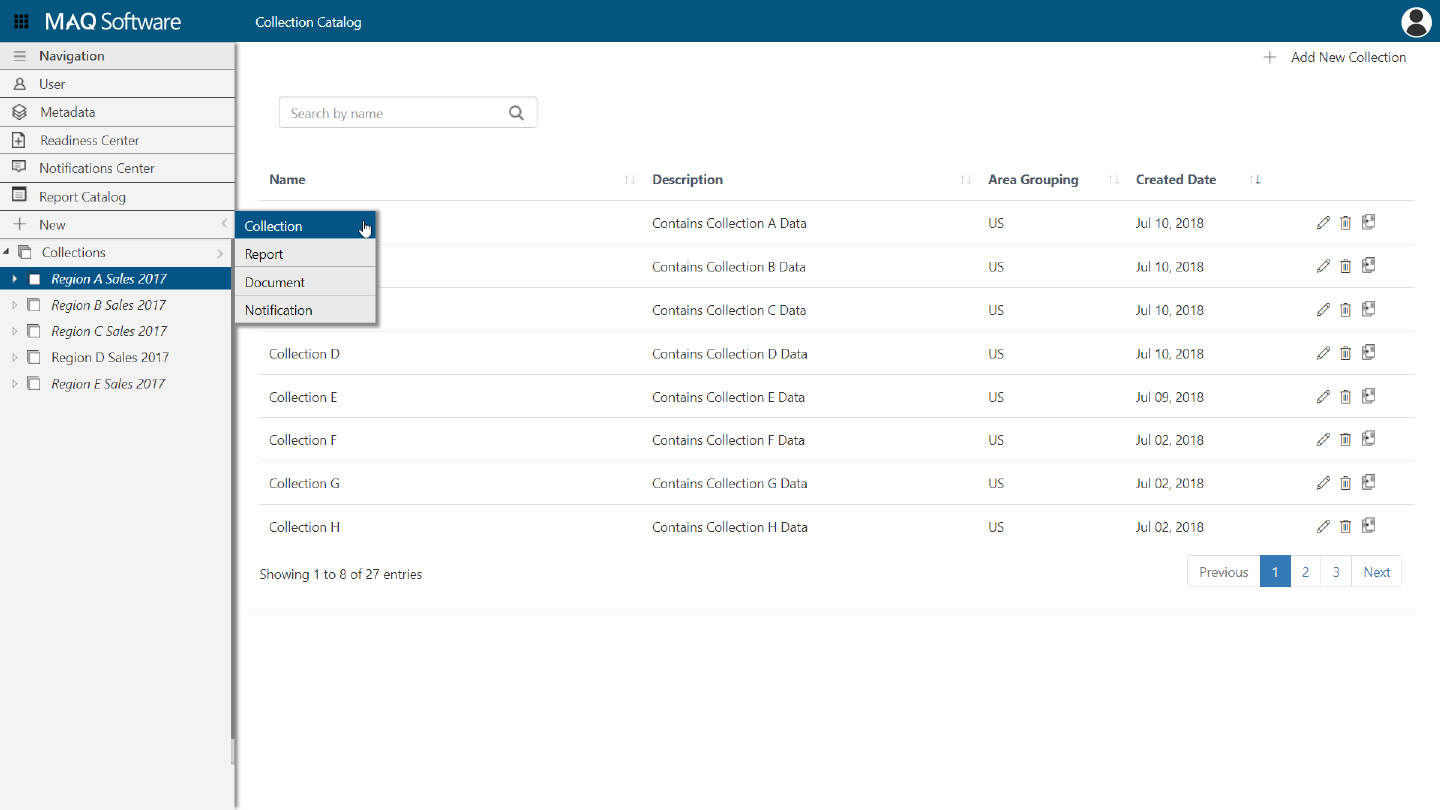 Figure 2: Navigation screen
Users can also create collections of reports tailored to specific roles or work areas (Figure 3). For example, users can select filters to only display sales data for the Pacific Northwest. Once applied, only sales data from the Pacific Northwest will be shown for the reports in the collection. Pacific Northwest sales data is then shown. Pacific Northwest sales data is shown regardless of the original reporting platform.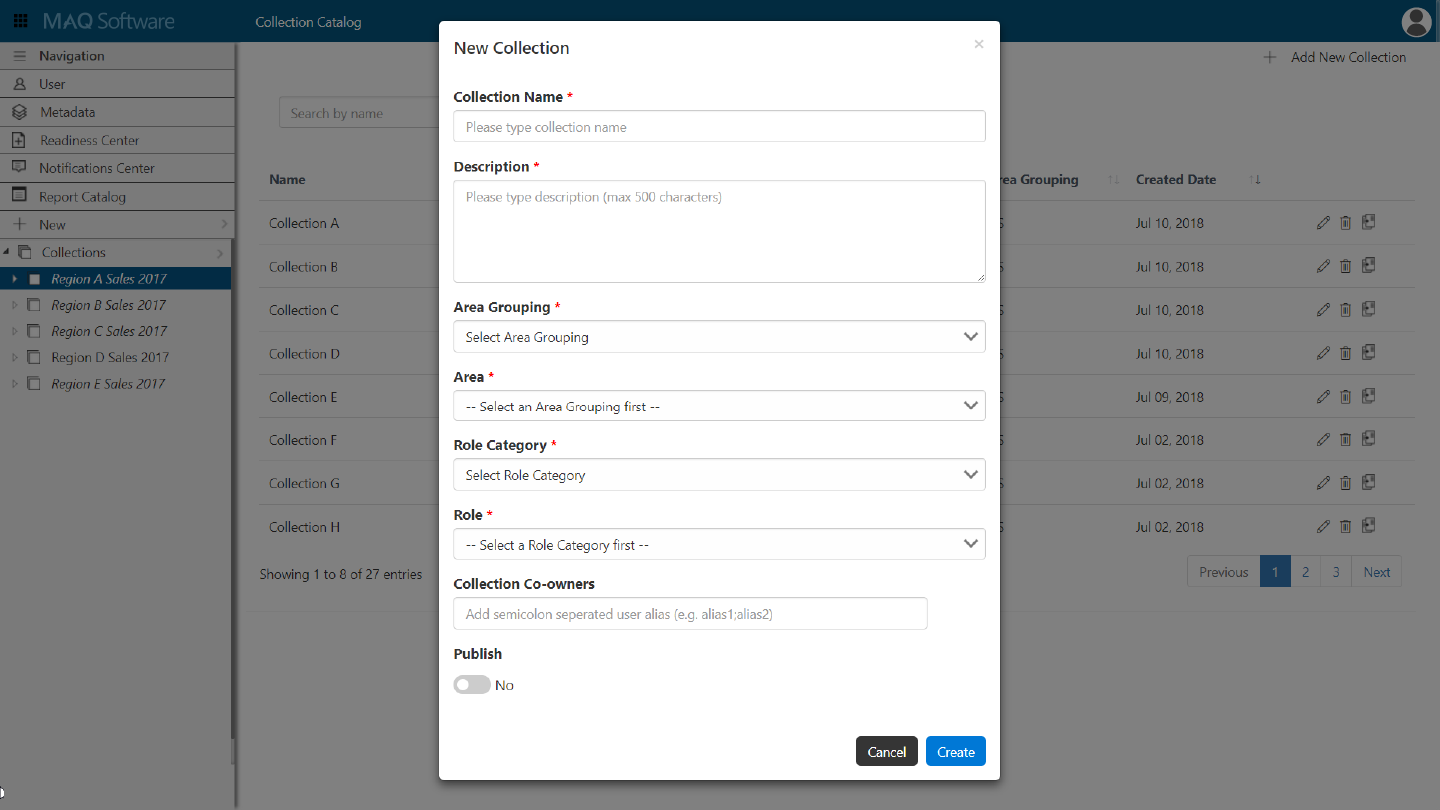 Figure 3: Navigation customization
Finally, users can create custom reports (Figure 4). Custom reports allow users to select visuals from any report regardless of BI platform. Users can select one visual from Power BI, choose another from Tableau, and combine the visuals in the same custom report. Users can also add unique metadata to reports. Metadata includes the data source, user concerns, or other pertinent information.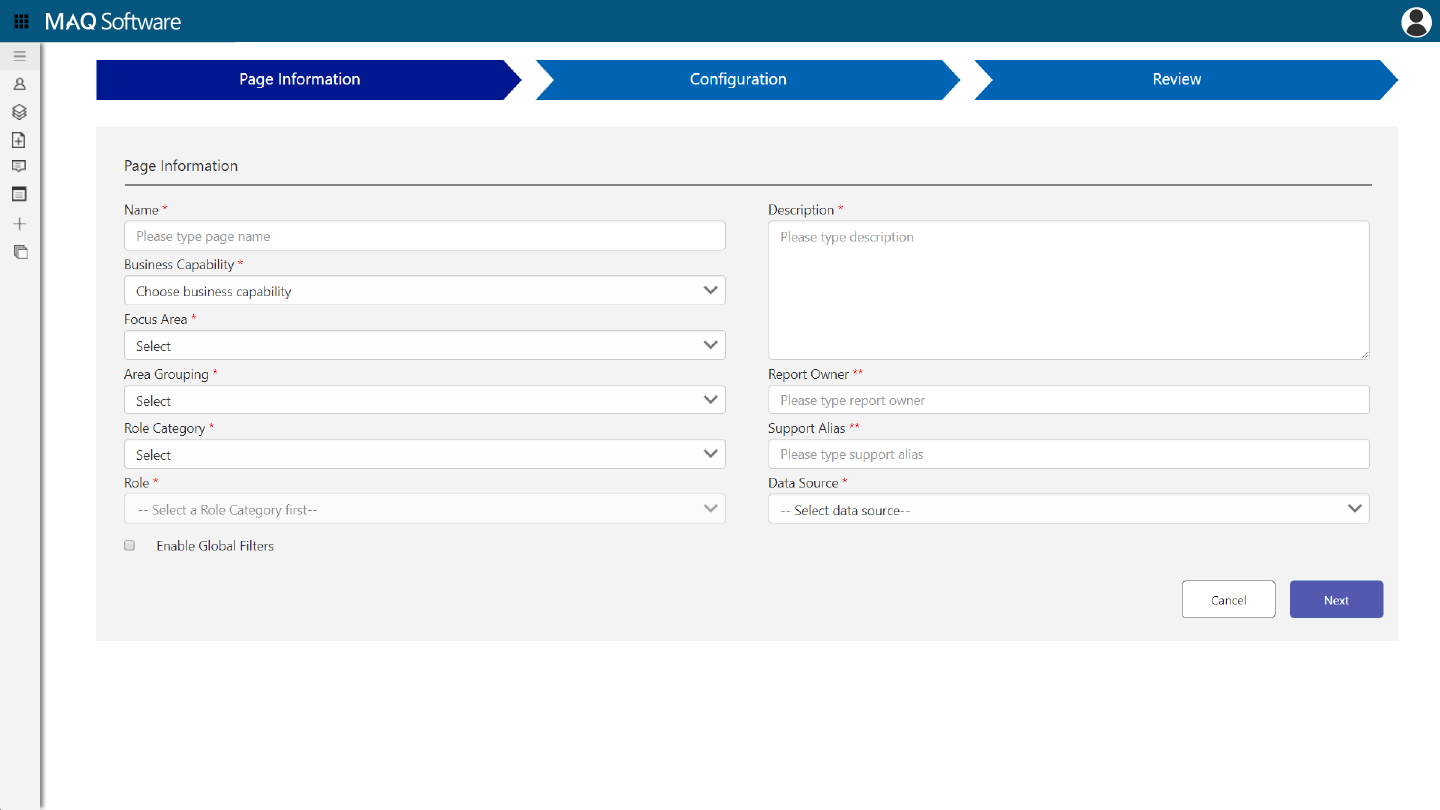 Figure 4: Custom report creation
Create Reports Without Compromises
With Global Filter, users can reduce the time it takes to find reports, apply global filters, and create custom reports. Users are no longer restricted by visuals located on disparate reporting platforms. Global Filter lets users gather information without coding. Global Filter saves time and provides complete control over analytics visualization.