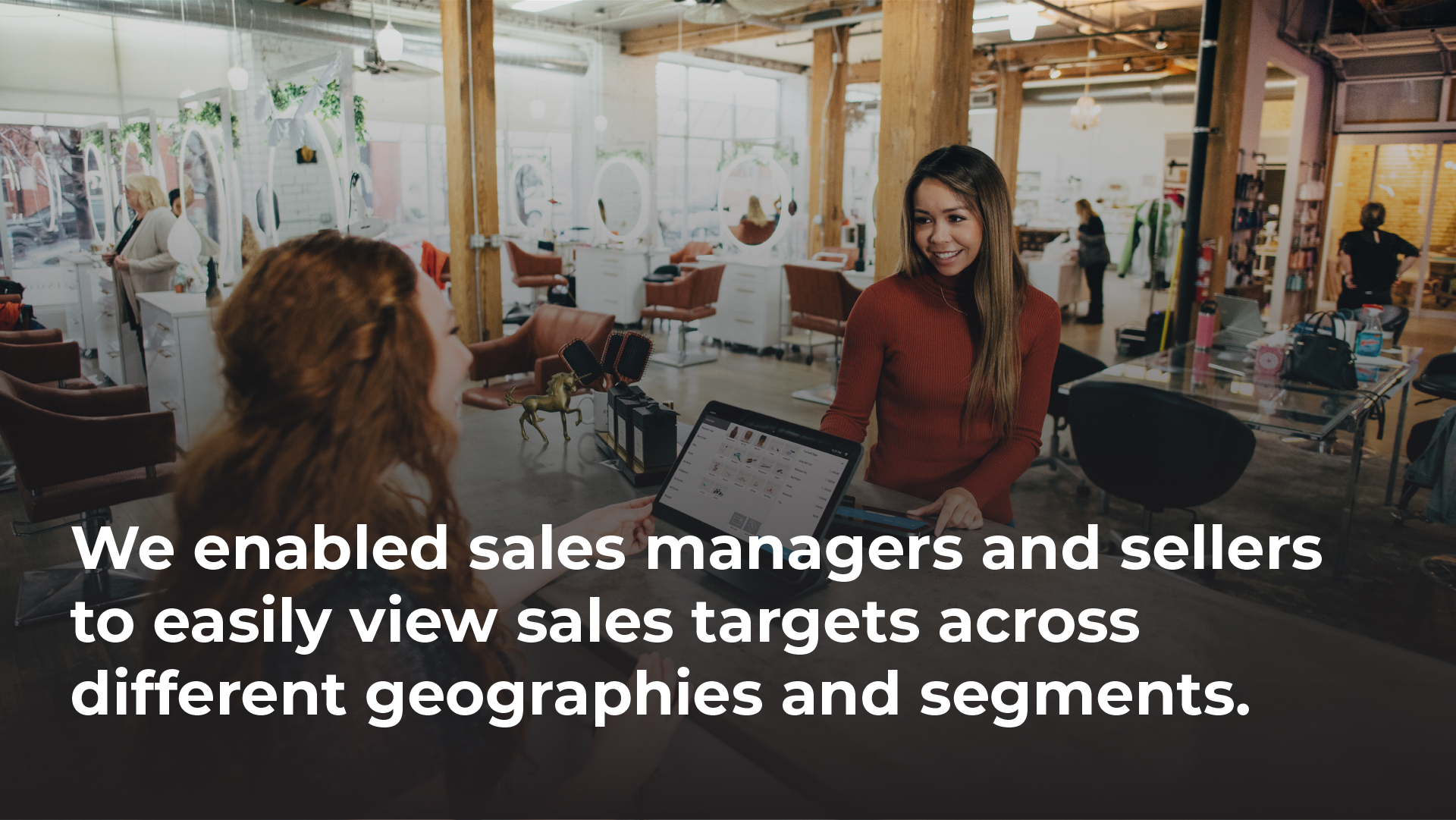 Key Challenges
•
Create an improved workflow for managing sales targets.
•
Create a web-based data application sales managers and executives can access and modify.
•
Incorporate new functionality into the already familiar Excel environment.
A Better Way to Track Sales Targets
Our client needed a system to manage product sales targets across geographies and segments. Their existing solution, a collection of Excel spreadsheets, presented a significant challenge. To broadcast sales targets, sales managers and sellers across the company independently recorded sales targets using spreadsheets. The spreadsheets were then consolidated. Next, the spreadsheets were manually imported into SQL sources without an approval workflow. Unfortunately, our client did not possess the technical capabilities to directly push data to their data sources. They also could not manage their sales target workflow via data sources. Our client's sales managers and sellers needed to contribute to the sales target workflow. Sales targets were directly approved by sales managers and senior management. Our solution needed to convert the sales target spreadsheets into a web-based application.

Our Approach
Our primary goal was to enable sales managers and sellers to easily view sales targets across different geographies and segments. We also knew our client's sales managers and sellers already used Excel every day. As a result, we developed an MVC framework Excel Office app utilizing a SQL back end.
Challenges of Scale
Our initial implementation was tremendously successful. This success led to the most significant challenge of the project. Initially, we designed our solution explicitly for subsidiary-level sales managers. Following our implementation of the app, our client requested we expand access to include sales unit managers. When sales unit managers attempted to examine multiple geographies and segmentations within the app, reports were slow to load. To address high load time, we customized the amount of data users initially received based on their job role. Sales managers now see reports customized to their job role and geography. Sales managers can also still create custom reports suited for their needs.
Empowered Sales Managers
Our Excel app helps 6,000 users upload their sales targets every day. Because sales managers and senior management now use one centralized workflow, sales performance greatly improved. Our client was pleased with the completed solution: "Your app empowered our sales managers and sellers to manage their targets effectively, and the app immediately made their lives easier."