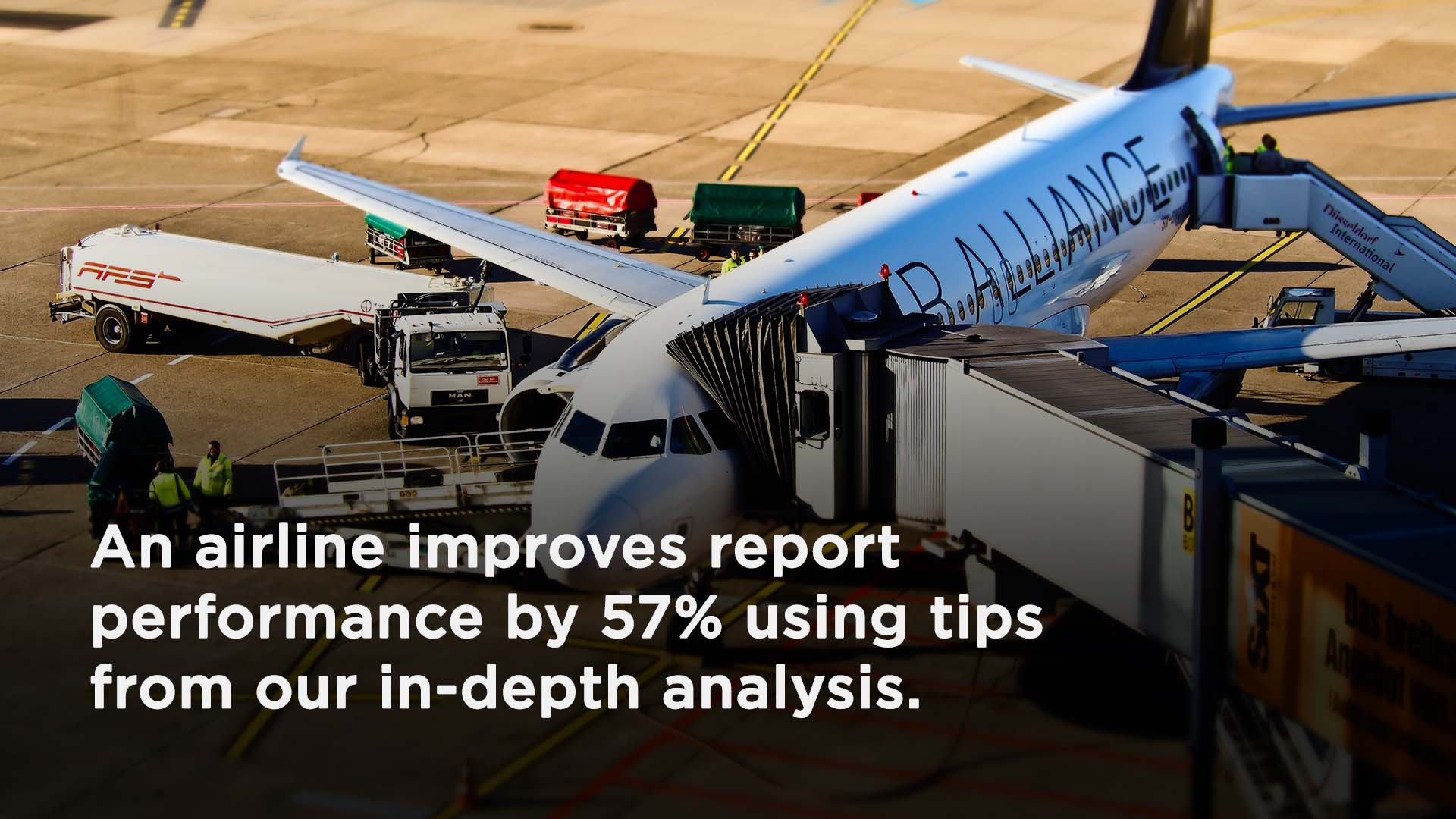 Key Challenges
•
Determine the cause of slow Power BI Premium load times.
•
Create a list of steps to improve report load times.
•
Teach the client how to assess future Power BI Premium load time inefficiencies.
Power BI Premium Expertise
Power BI report load times drive businesses. Slow load times result in unused reports and undiscovered insights. Fast load times result in frequent report use and actionable insights. We work with the Power BI team and build enterprise-grade Power BI Premium implementations. Because of our experience, we are experts in DAX and tabular models. Our knowledge—and the in-house tools we've created—enables us to improve Power BI implementations by pinpointing inefficiencies.

Assessing Our Client's Report Load Times
Recently, a client asked us how to improve the load times of their Power BI Premium implementation. Power BI Premium offers the ability to share data with anyone without purchasing per-user licenses. Power BI Premium also adds configuration complexities beyond those associated with standard Power BI implementations. The client, a medium-sized airline, used Power BI Premium to track passenger and flight statistics. Their reports had loaded slowly for the previous six months.
Determining the cause of the slow load times required some analysis. We organized multiple rounds of discussion with the client. Before our first round of discussion, we analyzed all dedicated capacities. While there can be numerous causes for slow load times, we often find report design needs to be improved. Reports with many visuals and slicers require much longer to load. Data refresh times also need to be considered. Are scheduled refreshes occurring during peak traffic times? How do user queries interact with scheduled refreshes? In this case, the client's DAX queries were not properly written. The DAX queries resulted in significant load times when multiple queries were executed.
After identifying the primary bottleneck in the reports, we examined the client's partner reports and models. We reduced load times by performing the following steps:
•
Disabled the auto date and time function
.
•
Used out-of-the-box visuals when possible
.
•
Used a collapsed drill-down hierarchy in matrix visuals
.
•
Reduced report-level filters
.
•
Reduced the number of slicers
.
•
Checked for query folding
.
•
Fixed erroneous measures
.

Empowering the Client to Address Future Challenges
We presented our findings to the client in a report, but our work did not end there. We demonstrated how they could better utilize their Power BI Premium implementation in the future. We reviewed Power BI Premium behavior and capacity metrics. We also explained how metrics could be used to identify future load issues.
Ultimately, the client's report performance improved by 57%. More importantly, our client now could independently identify and improve performance issues. The project concluded with another happy client: "The optimizations made a huge difference! Our reports load faster than ever."