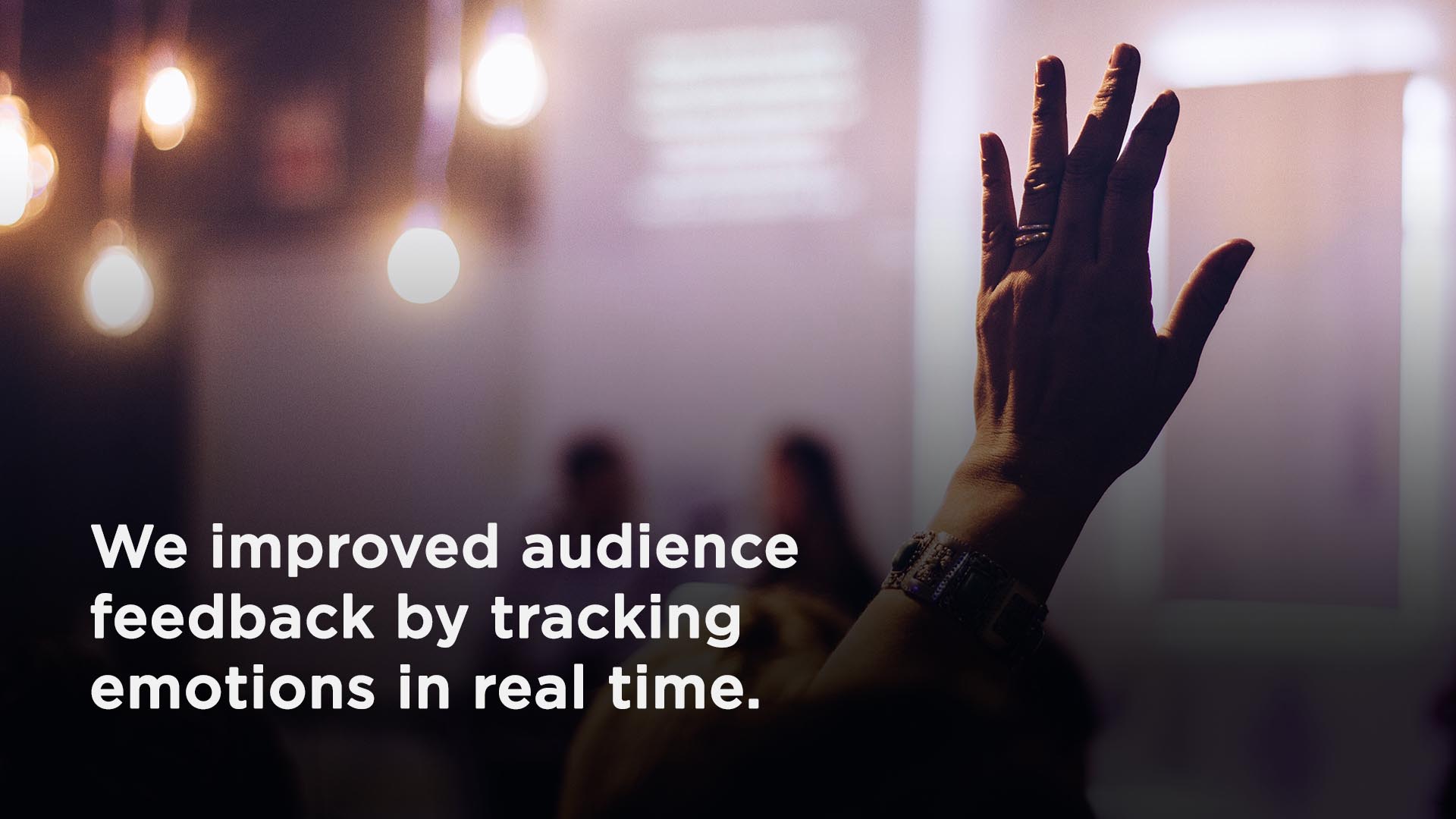 Key Challenges
•
Analyze video footage to identify faces in a crowd.
•
Detect emotions by analyzing facial expressions.
•
Track emotions on a real-time graph to gauge overall attendee sentiment.
A Better Way to Collect Feedback
One of our core values is adopting the latest technology. To deliver the best software for our clients, we grow our capabilities through initiatives. Recent initiatives used Artificial Intelligence (AI) to improve business efficiency. In one such initiative, we used AI to improve audience feedback evaluation.
Traditionally, audience sentiment is collected using surveys. But surveys are costly and yield inconsistent results. To improve audience feedback, we created a product called Media Analytics. Media Analytics reveals audience sentiment through an intuitive Power BI dashboard. Media Analytics relies on unstructured video data input. To generate useful insights, we needed to create a data structure that would accommodate video data.

Powered by Microsoft Cognitive APIs
We used a host of video technologies to record audience reactions. We tested the video technologies using subjects ranging from conference keynote speakers to marketing focus groups. We then used Microsoft's Cognitive Face API to identify sentiment person by person. Face API analyzed the sentiment by examining the video input frame by frame. Next, we used Microsoft's Emotion API to match facial patterns to emotions. Emotion API plotted emotions ranging from anger to happiness to surprise. We extracted the emotion data using Microsoft's Vision API. Power BI visuals delivered actionable insights based on the results. To protect the privacy of audience members, we did not store facial recognition data.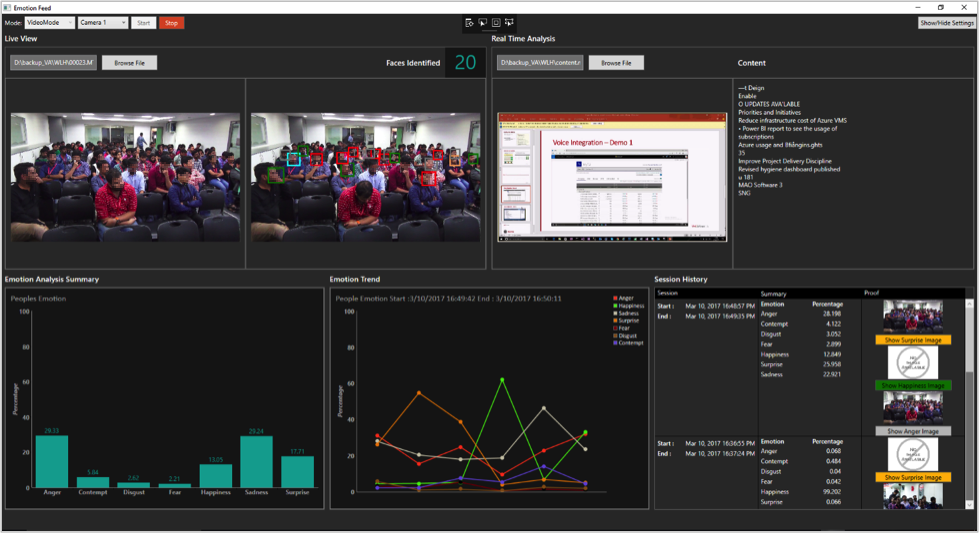 Figure 1: Emotion distribution analysis
Quick, Custom Analysis
Media Analytics allows speakers to observe emotional trends in audiences. Speakers can review lectures and easily evaluate audience satisfaction without conducting surveys. Media Analytics removes bias from feedback, capturing audience sentiment in real time.
Media Analytics is customizable for many industries. We are currently adding features including multiple camera angles (audience and speaker) and multi-language support. If you would like to see a demonstration of Media Analytics or are interested in purchasing it, please contact
sales@maqsoftware.com
.