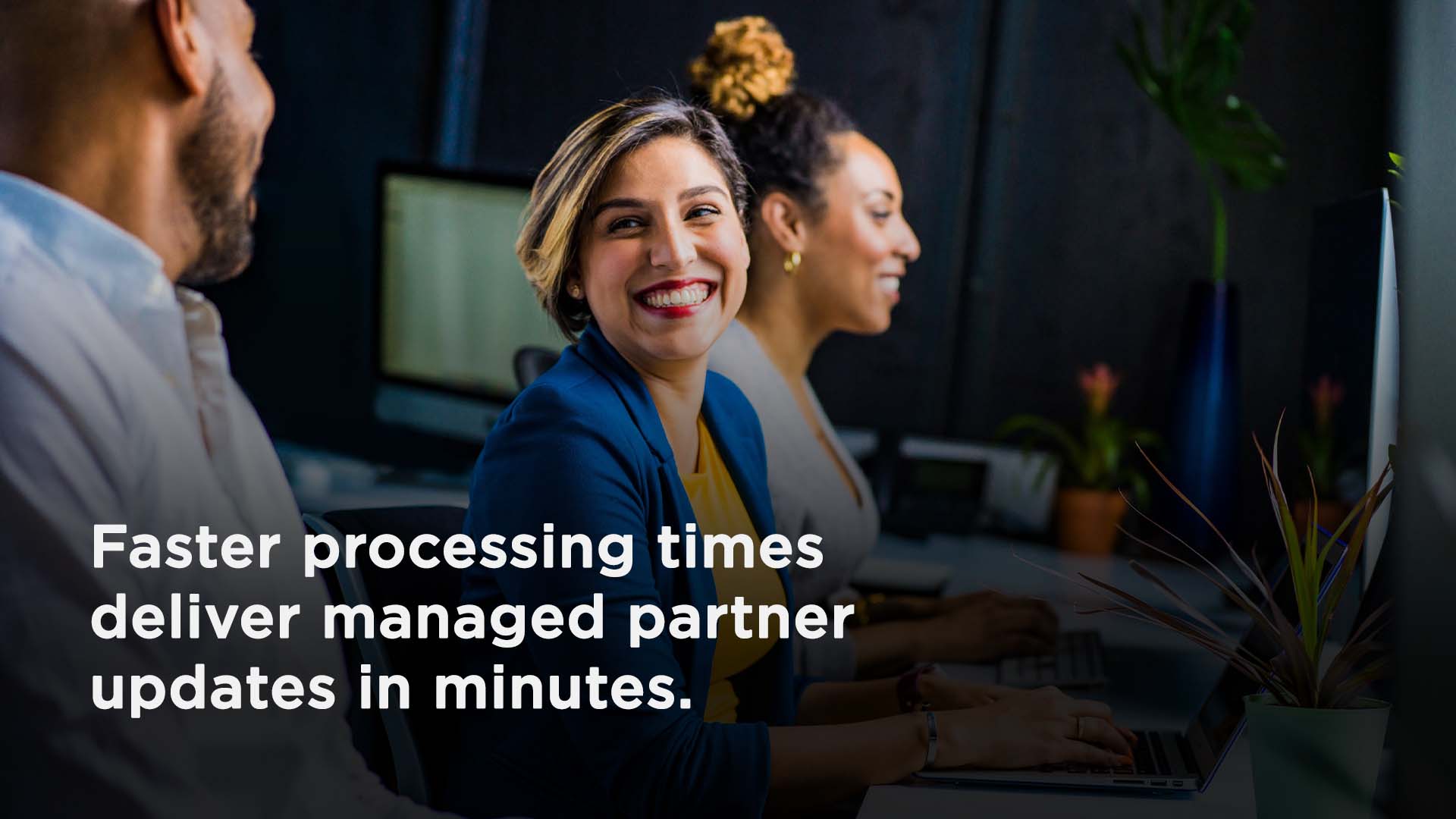 Key Challenges
•
Reduce data refresh time.
•
Reduce partner verification time.
•
Improve managed partner performance.
Managed Partners Drive Need for Real-Time Reporting
We recently
transferred
a large software supplier's partner sales attribution system to the cloud. As part of the transition to the cloud, we implemented Azure real-time reporting. Real-time reporting improved managed partner efficiency and powered a seller dashboard.
Our client derives over 90% of its business revenue from partners. Managed partners form less than 10% of our client's partner network but account for an outsized contribution to business revenue. Before we implemented real-time reporting, 24-hour data refresh cycles slowed business decision-making. The slow refresh cycles hindered business decisions, reducing sales opportunities. Partner status updates also required a 24-hour cycle. Managed partners needed the ability to verify updates immediately. To improve opportunities for managed partners, our client needed real-time reporting.
Improving Data Processing Times
Our client's original managed partner setup relied on on-premise servers. The servers required long refresh cycles. The system processed data from a CRM portal into an Azure SQL database. Managed partners viewed the processed data in Power BI. The entire process required roughly 11 hours.
The original seller dashboard stored sales data using Azure Data Lake Storage. The system pulled the data from on-premise servers and processed data into a unified format. The system then published the data to the Power BI seller dashboard. The entire process required 40-45 minutes each day.

Figure 1: Managed partners on-premise reporting
To achieve real-time reporting, we moved our client's managed partner data to the cloud. With the cloud implementation, the reporting process now only requires two minutes. In the cloud reporting implementation, upstream data flows from the CRM portal to a staging layer. An Azure Data Factory (ADF) pipeline continuously checks for new data. If the pipeline detects change, the changed data is compared to the entire data set. The changed data is then posted from an Azure SQL Database to Power BI reports using direct queries. Direct queries decrease the time required to load data onto the managed partners' Power BI reports.
Moving the seller dashboard to the cloud reduced the data refresh and publish time by 66%. The seller dashboard cloud implementation pulls cloud-based data to an on-cloud Azure server. Machine learning algorithms run on Azure Databricks notebooks to process the data. Finally, the system publishes the data to the Power BI seller dashboard. The entire process requires 15 minutes. The cloud-based seller dashboard saves time and resources with cloud to cloud data transfers and Azure Databricks ML processing.

Figure 2: Managed partners real-time reporting
Benefits of Real-Time Reporting
Azure real-time reporting resulted in numerous benefits for our client. We reduced reporting time to two minutes for managed partners and 15 minutes for seller dashboards. As a result, our client can now provide real-time analysis to managed partners. We also improved processing speed. Certain code segments now run ten times faster. Improved processing speeds directly improved business performance. Managed partners now rely on up-to-date data, improving decision-making, ultimately leading to better sales opportunities.