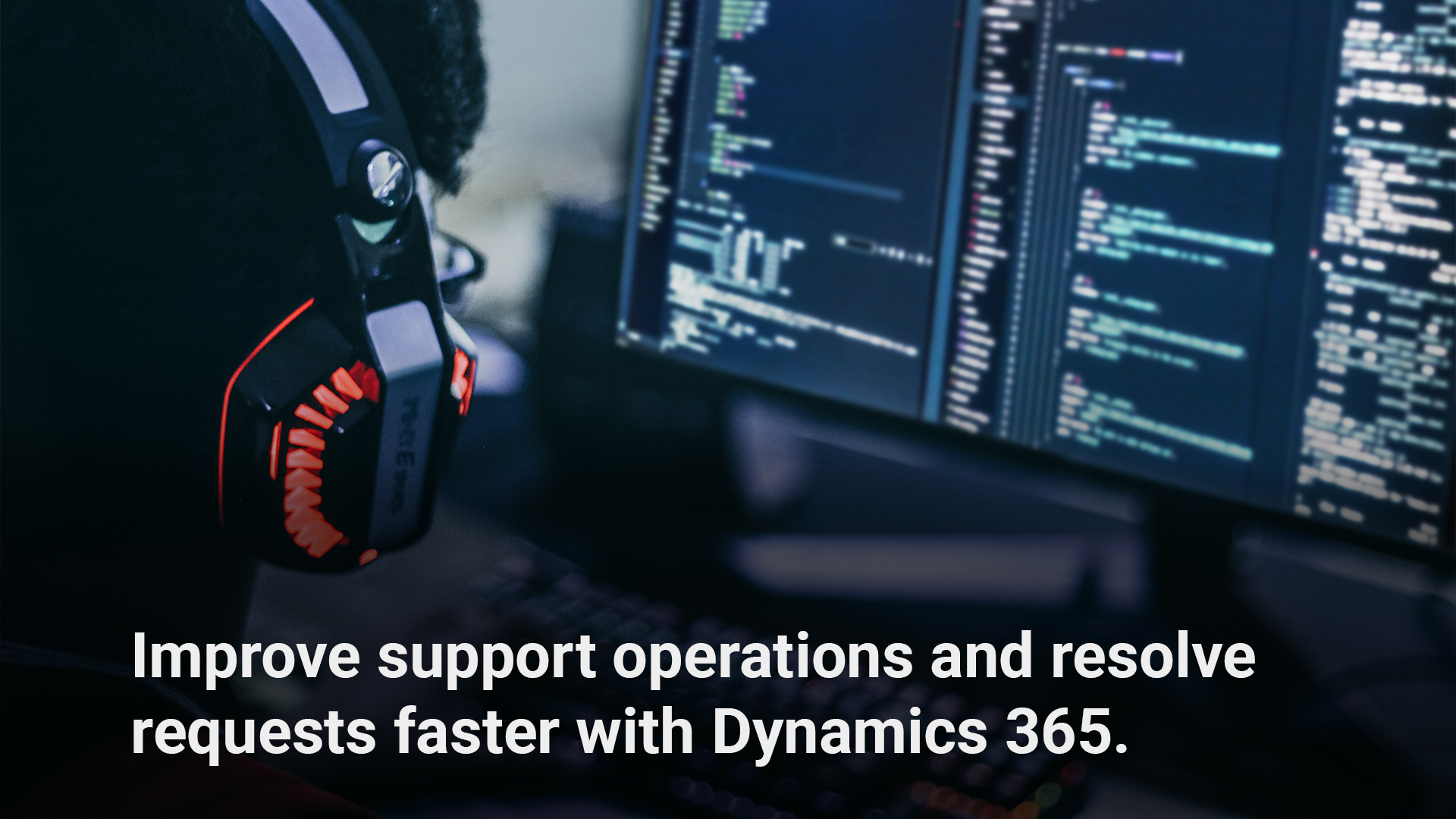 Business Case:
Our client runs a gaming webstore through which they distribute original games and accept game submissions from independent users. On average, our client receives 25 support requests per day regarding new game submissions. Prior to our solution, our client responded to requests using email. Without a tracking system, support managers occasionally missed requests and service-level agreements (SLA). In addition, our client was unable to perform request analyses needed to improve support operations. In partnering with us, our client's goal was to develop a tracking solution using Dynamics 365.
Key Challenges:
•

Develop a centralized request tracking system using Dynamics 365
•

Avoid unnecessary Dynamics 365 licensing for support requesters
•

Enable request categorization and analysis
Our Solution:
We built a Dynamics 365 portal through which requests are logged and automatically pushed to Dynamics 365.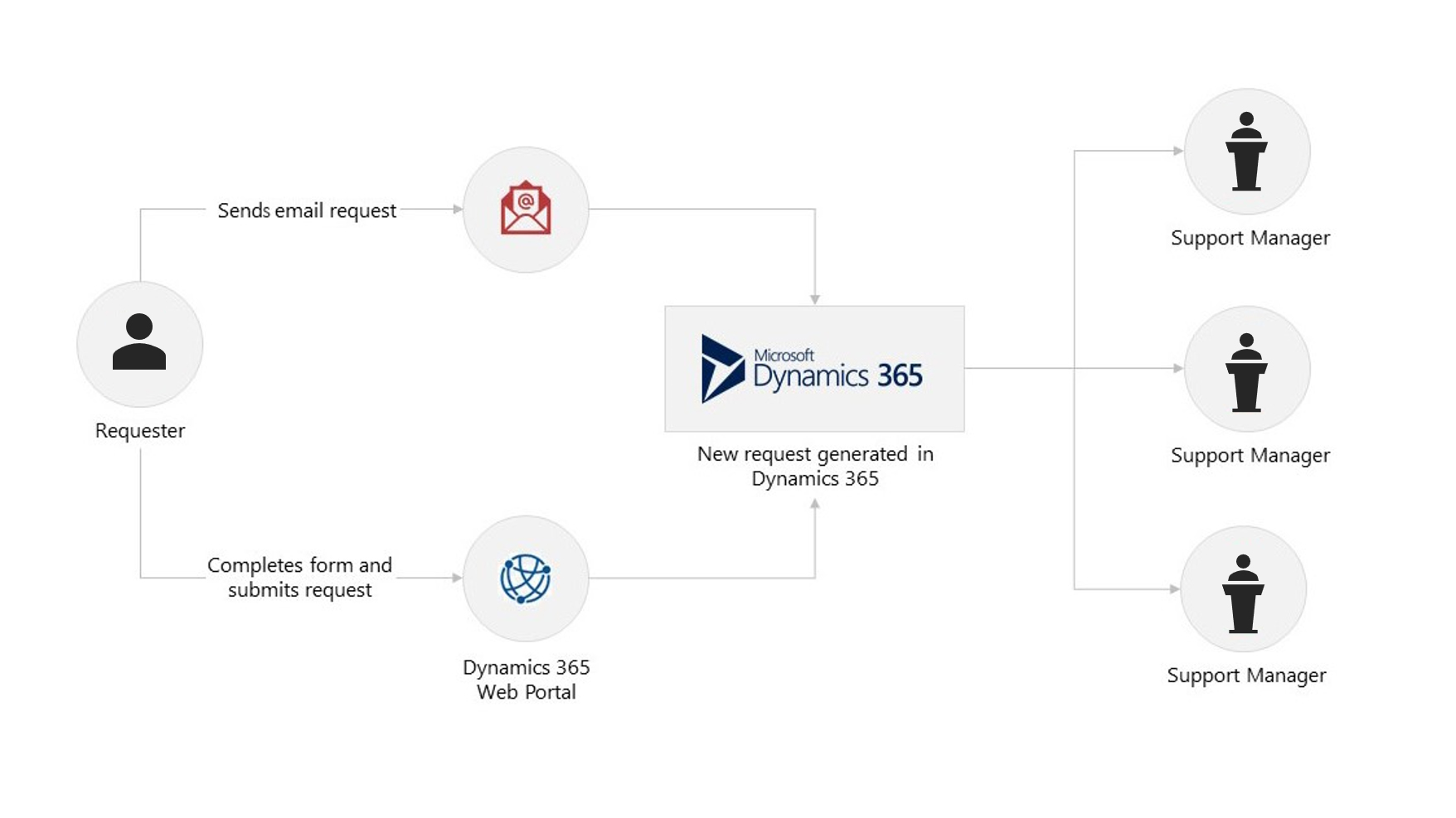 Figure 1: Solution Architecture
The Dynamics 365 portal enables independent users to log requests without a Dynamics 365 license. In the portal, users fill out a form to categorize their request. Users can search for a support manager by name and the portal automatically retrieves the corresponding domain alias from Azure Active Directory.
A submitted request is automatically pushed from the portal to Dynamics 365, where the licensed support manager can view the request. Each manager has a different view based on role and business unit. Role-based view enhances security and ensures managers are resolving relevant requests.
As an additional feature, we designed Dynamics 365 to be compatible with email. In cases where users use email to issue requests, the incoming email appears in Dynamics 365 as a new request. When managers respond to the request, the response is captured in both Dynamics and the client's preferred email platform.
With our solution, Dynamics 365 becomes a one-stop shop for logging, tracking, and resolving support requests.
Business Outcomes:
Our customized portal seamlessly pulls requests into Dynamics 365, enabling our clients to effectively support outside users. With customized support forms and request tracking, our client was able to categorize requests and identify areas of focus.
Since implementation, our client has reduced their average time to close requests and drastically reduced their SLA failure rate. In addition, our client has saved thousands of dollars in unnecessary Dynamics 365 licensing fees.
Highlights:
•
Built a Dynamics 365 portal through which requests are logged and automatically pushed to Dynamics 365
•
Reduced request completion time
•
Reduced SLA failure rate
•
Saved our client thousands in unnecessary licensing fees
•
Enabled our client to categorize requests and identify areas of focus
•
Enhanced security by creating different role/team-based views in Dynamics 365