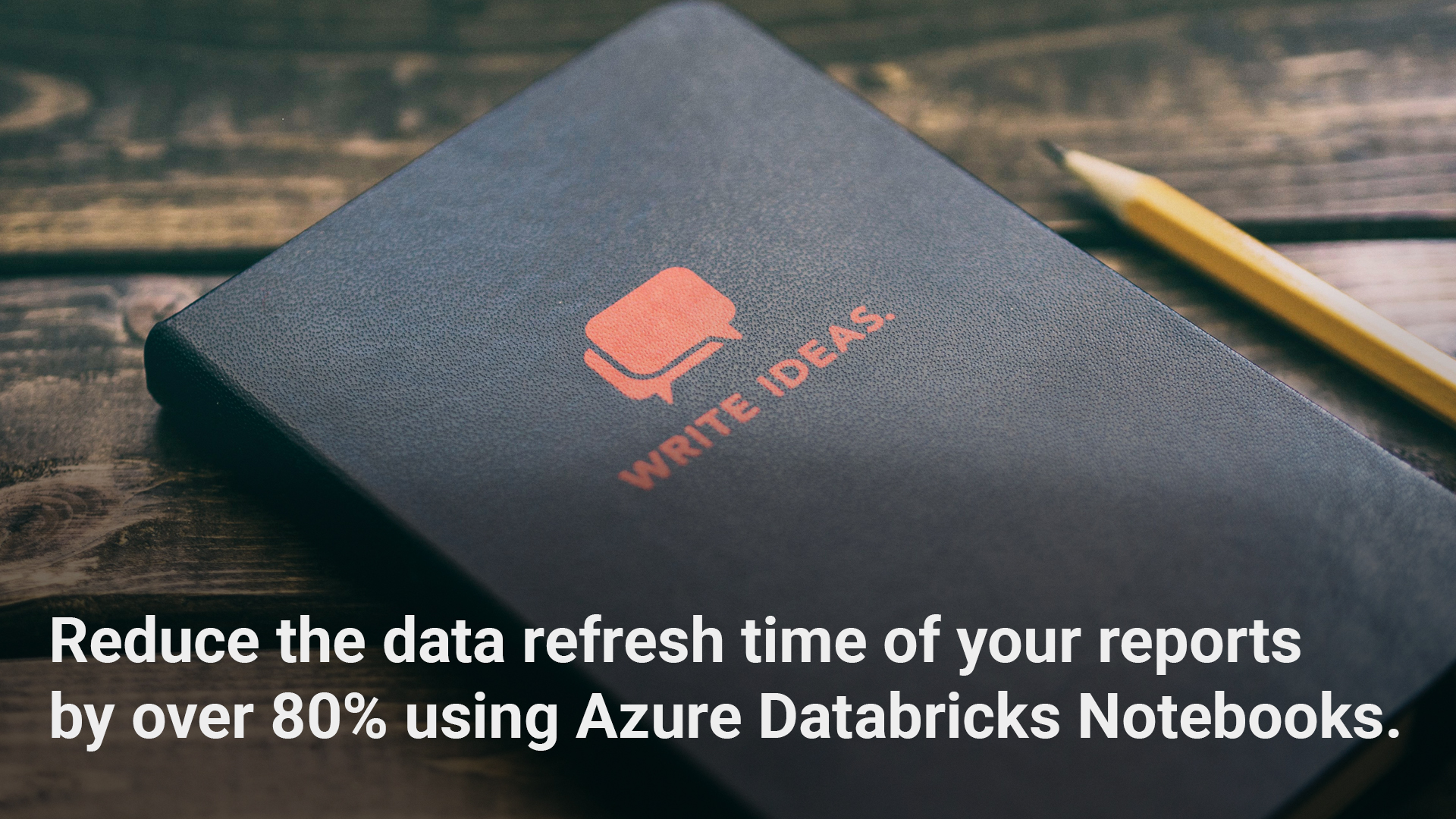 Business Case:
Our client, the business management team of a multinational technology company, sells software around the globe. As service-based subscriptions overshadow the demand for products, customer lifetime is increasingly valuable. To maintain customer loyalty, it is imperative that our client's service and support operations run smoothly.
Our client needed to monitor the quality of customer support their team provided to identify and address performance gaps. Our client's previous tracking system rendered slowly and offered poor user interface and experience (UI/UX). Reports took almost an hour to refresh, and the system was unable to flag refresh error. Consequently, managers had to drive business and staffing decisions based on stale data, which led to logistical inefficiencies and missed opportunities.
Our client needed a solution that simplified their data lifecycle, improving their ability to derive actionable insights from up-to-date information.
Key Challenges:
•

Enable managers to easily track support quality and efficiency
•

Reduce load and refresh time of reports and visualizations
Our Solution:
We developed a suite of Power BI reports built on top of Azure Databricks (ADB) Notebooks that ensure our client's data refreshes quickly.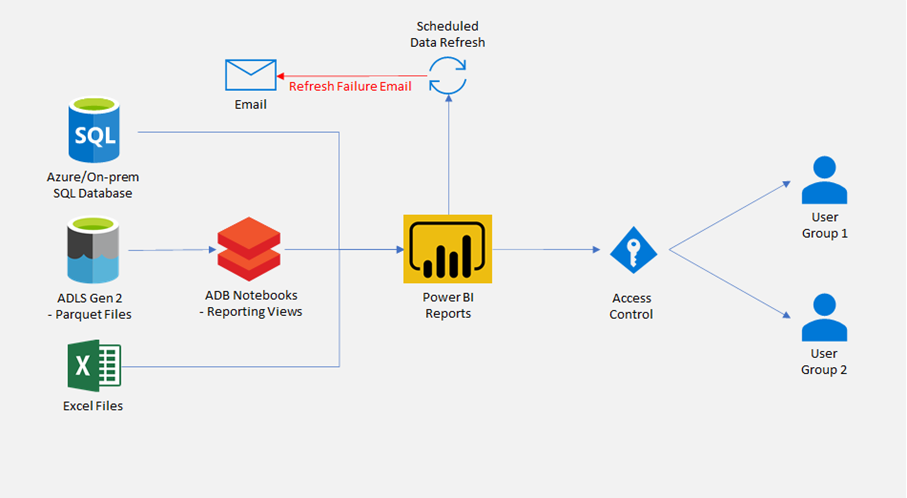 Figure 1: Solution Architecture
Our client stored support and service data with both on-prem and cloud-based servers. We used ADB Notebooks to ingest data from multiple sources while avoiding overhead in the final Power BI reports.
To ensure data was being transferred securely, we restricted report access using Power BI's row-level security (RLS). Reports are shared through specific Azure Active Directory security groups to ensure further confidentiality.
To improve the UI/UX of our reports, we turned to our in-house team of UI/UX specialists. We developed a Power BI theme that is used across reports to ensure consistency and quality. To ensure efficiency, we used our in-house Page Load Time (PLT) analyzing tool to check that report load time did not exceed a few seconds. We integrated a refresh failure flag into our solution architecture to notify the team of reports above the threshold.
Business Outcomes:
Our Power BI reports ensured our client's business managers identified the trends of high priority customer incident reports and support requests. Built on ADB Notebooks, our solution can quickly collect data from multiple streams, enabled managers to access to global support data at a glance. With optimized reports, our client can monitor the performance and Service Level Agreements (SLA) of their support team.
Our solution reduced data refresh time from one hour down to a few minutes, eliminating stale data. Report visuals load in less than a few seconds, improving user experience. Power BI's dynamic visualizations offer actionable insights, improving data storytelling. The support team can now easily quantify their performance and requirements. With our solution, management can anticipate staffing needs, increasing the team's overall efficiency and customer satisfaction.
Highlights:
•
Created a suite of Power BI reports that enable our client to track the quality of their global service and support
•
Reduced data refresh time by over 80% (one hour to a few minutes)
•
Implemented modern designs to create visually appealing, insightful reports