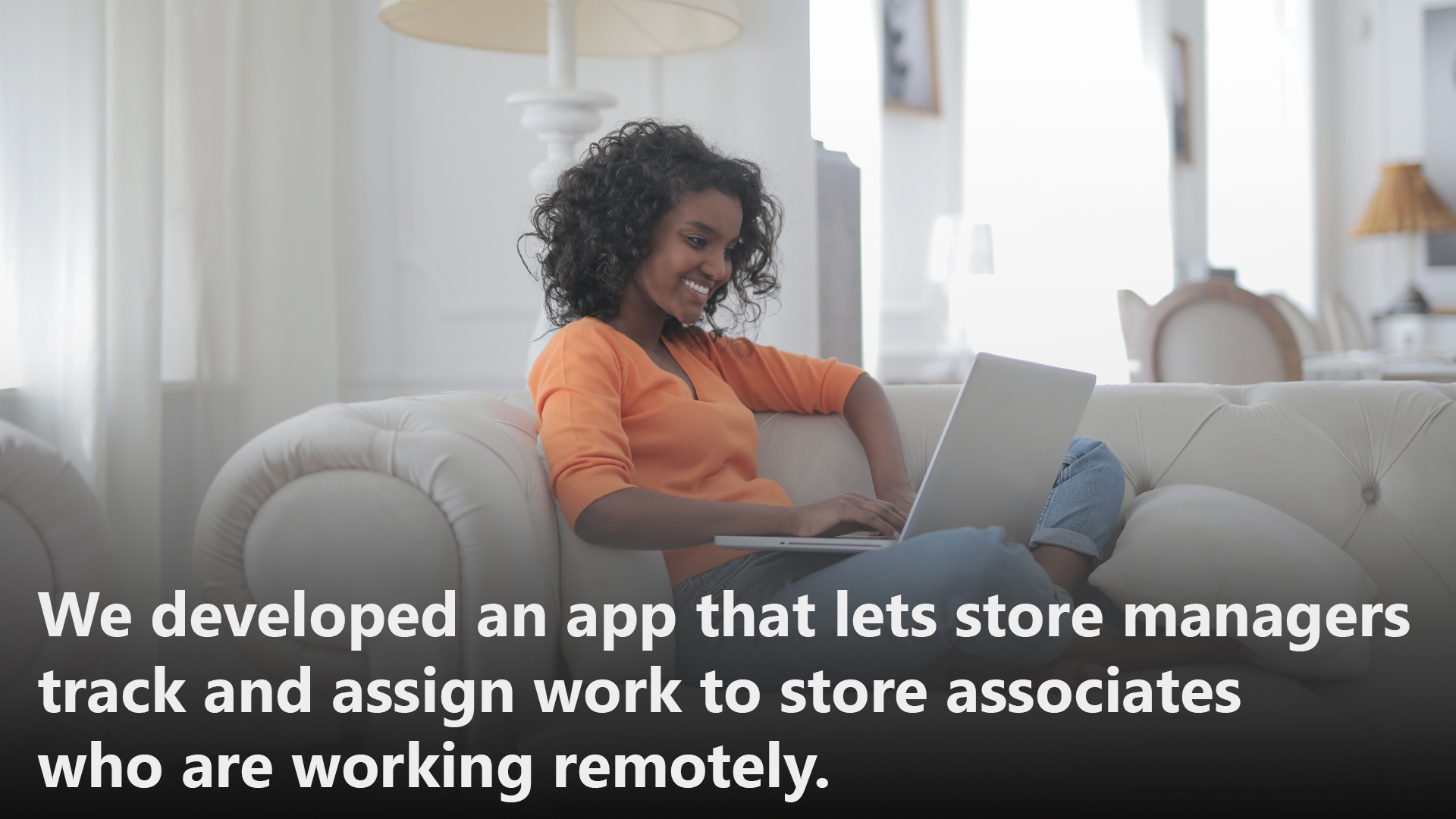 Business Case:
Covid-19 has affected businesses across the board. With governments around the world enforcing restrictions and advisories, our client, a global retailer, closed their brick-and-mortar stores and developed an emergency work-from-home program.
Now, store associates could pick remote assignments based on different priorities, including remote support, online sales, and virtual training. To incentivize team members to join the remote program, our client offered bonuses for certain tasks. With thousands of associates suddenly working from home, our client struggled to effectively track work assignments and bonuses.
Key Challenges:
•

Remotely track work assignments
•

Allow store managers to remotely manage bonuses
•

Consolidate all tasks for store associates and managers into a single interface
Our Solution:
We created a Power App that enables store managers to easily assign remote work to associates. With our business continuity app, associates can opt in and out of the remote work program, and track their bonus eligibility.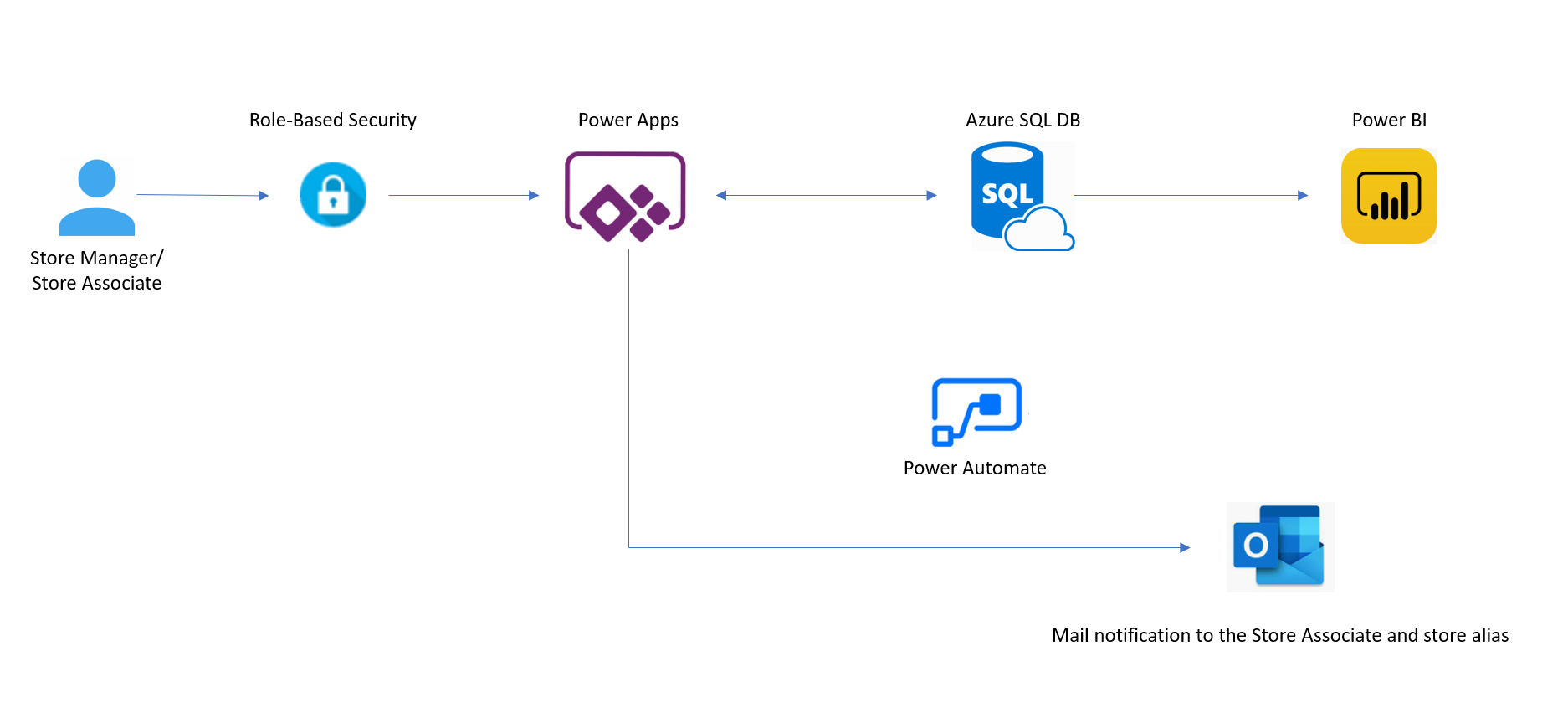 Figure 1: Solution Design
Our Power App offers role-based security primarily configured for store managers and associates. Store associates input their remote work preferences while managers assign tasks and bonuses. This information is stored in an Azure SQL database (DB) via Microsoft Power Automate flows. The app also sends notification emails to associates and the store admin account. We built a Power BI report on top of the Azure SQL DB to meet client reporting needs and analyze the effectiveness of the program.
Application Preview
Our business continuity app offers separate interface experiences:
•

Store manager interface: Provides a list of associates that have opted in for remote operations. Here, managers can generate assignments and bonuses. Managers can also view activity history and update the opt-in/opt-out data of their store associates.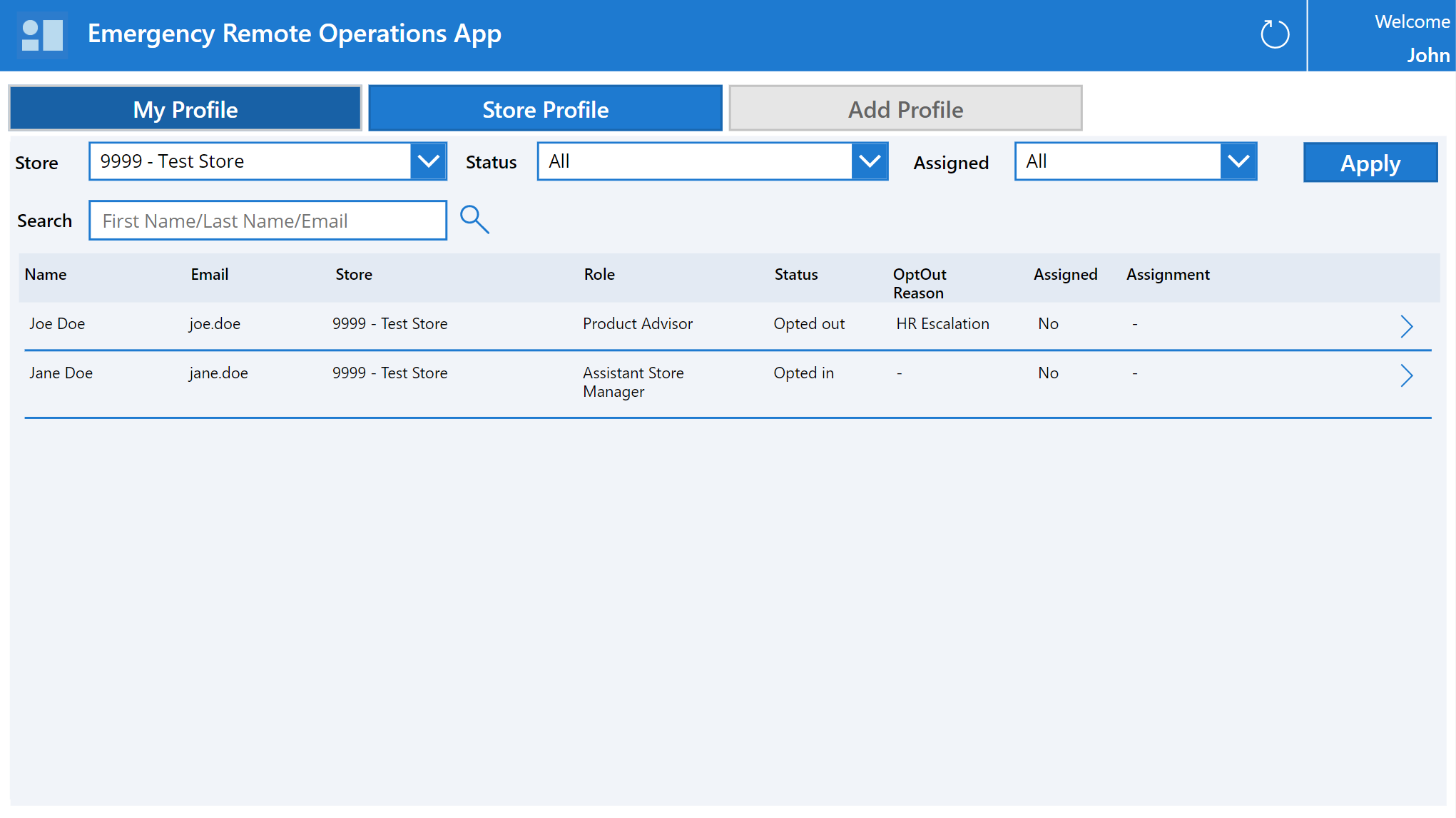 Figure 2: Store Manager Profile
•

Store associate interface: Provides the option to opt in or out of remote capabilities.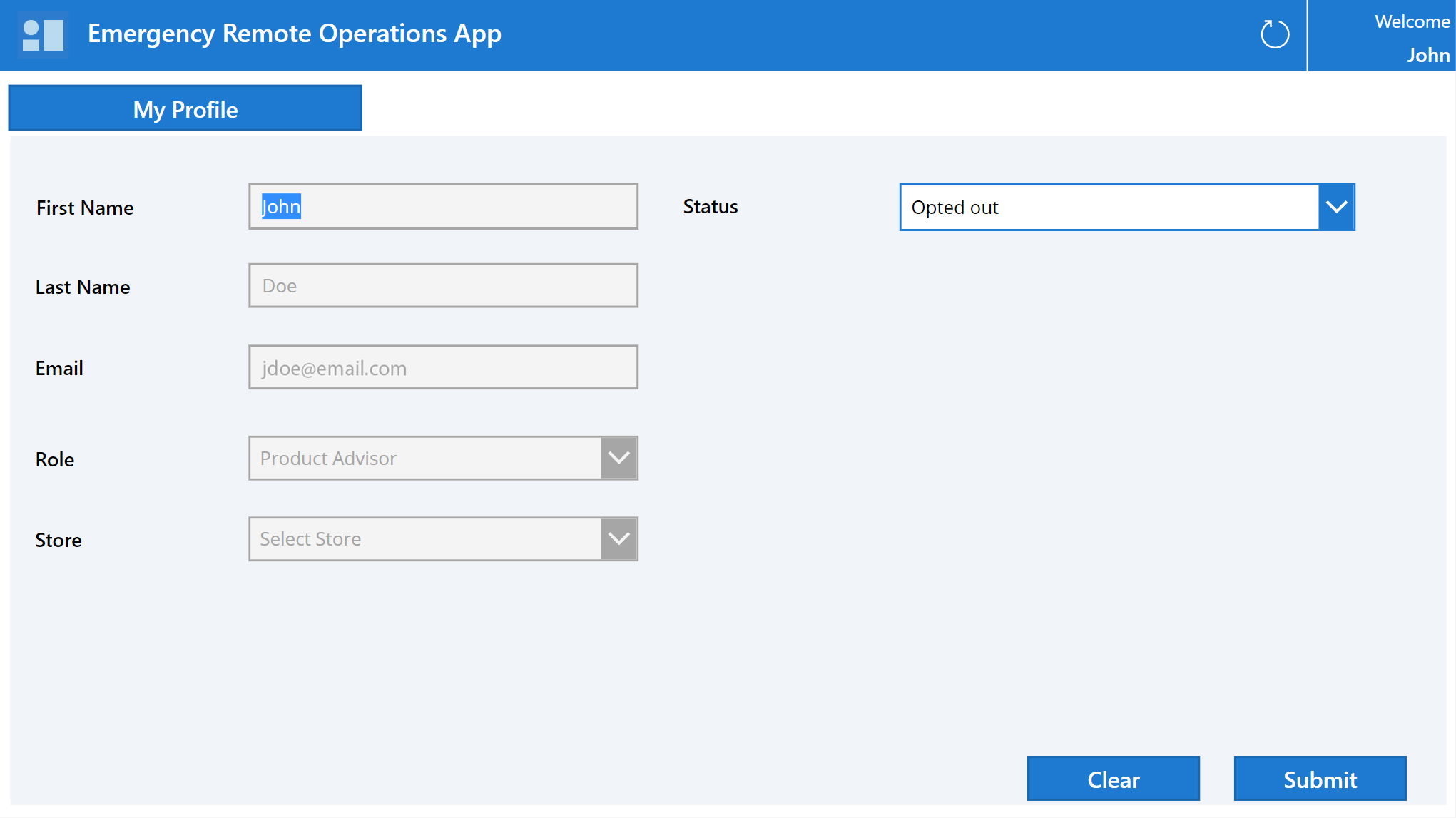 Figure 3: Store Associate Profile (Opted Out)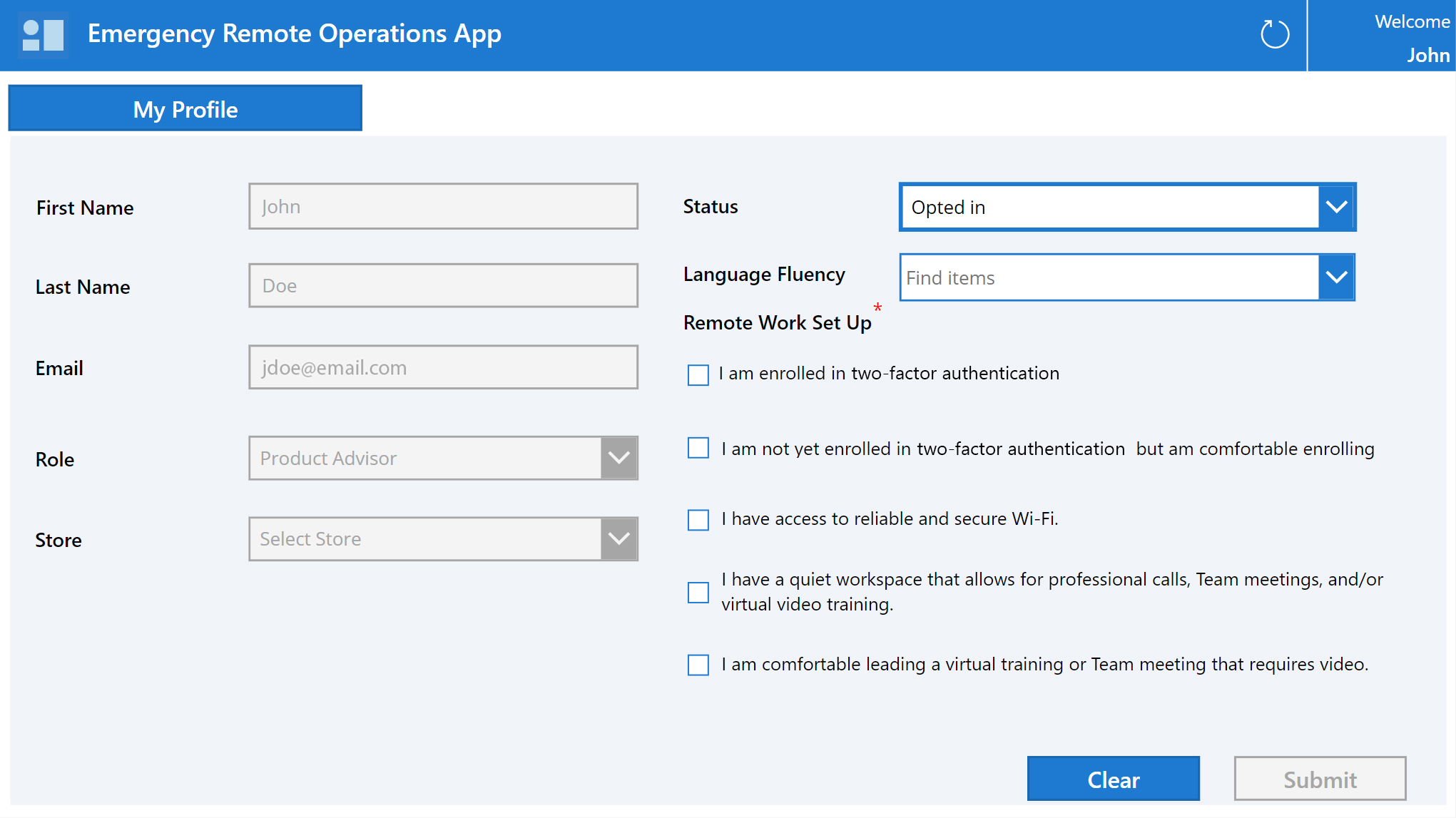 Figure 4: Store Associate Profile (Opted In)
Business Outcomes:
Our business continuity app simplified creating and tracking remote assignments. By March 2020, over 75% of our client's store associates had opted in to the remote work program, with over 2,500 team members using the app. With the app, our client can focus on maintaining the three key retail priorities: sales, training, and support. In the span of two months, the app supported over 40,000 transactions, and the training of over two million team members. To help leadership track associate progress and the effectiveness of the program, we developed a suite of 20 Power BI reports.
By the end of 2020, there was a drastic increase in the scale and volume of data generated by store associates through our app. Requests for bonuses also grew. Manually approving a request took around eight minutes and was quickly becoming a bottleneck in otherwise seamless operations. In response, we automated the entire process using Power Platform and Azure, reducing approval time by 90%. Now, approving a request only takes 30 seconds.
The effects of Covid-19 will impact businesses for years to come. Quickly adapting to a "new normal" is key to ensuring long-term business success. With our help, our client was able to undergo two years' worth of digital transformation in a matter of months.
Highlights:
•
Developed a low-code, enterprise-grade solution with minimal time to market
•
Optimized task assignment and bonus assessment during remote operations
•
Enabled business continuity despite closure of physical stores due to COVID-19