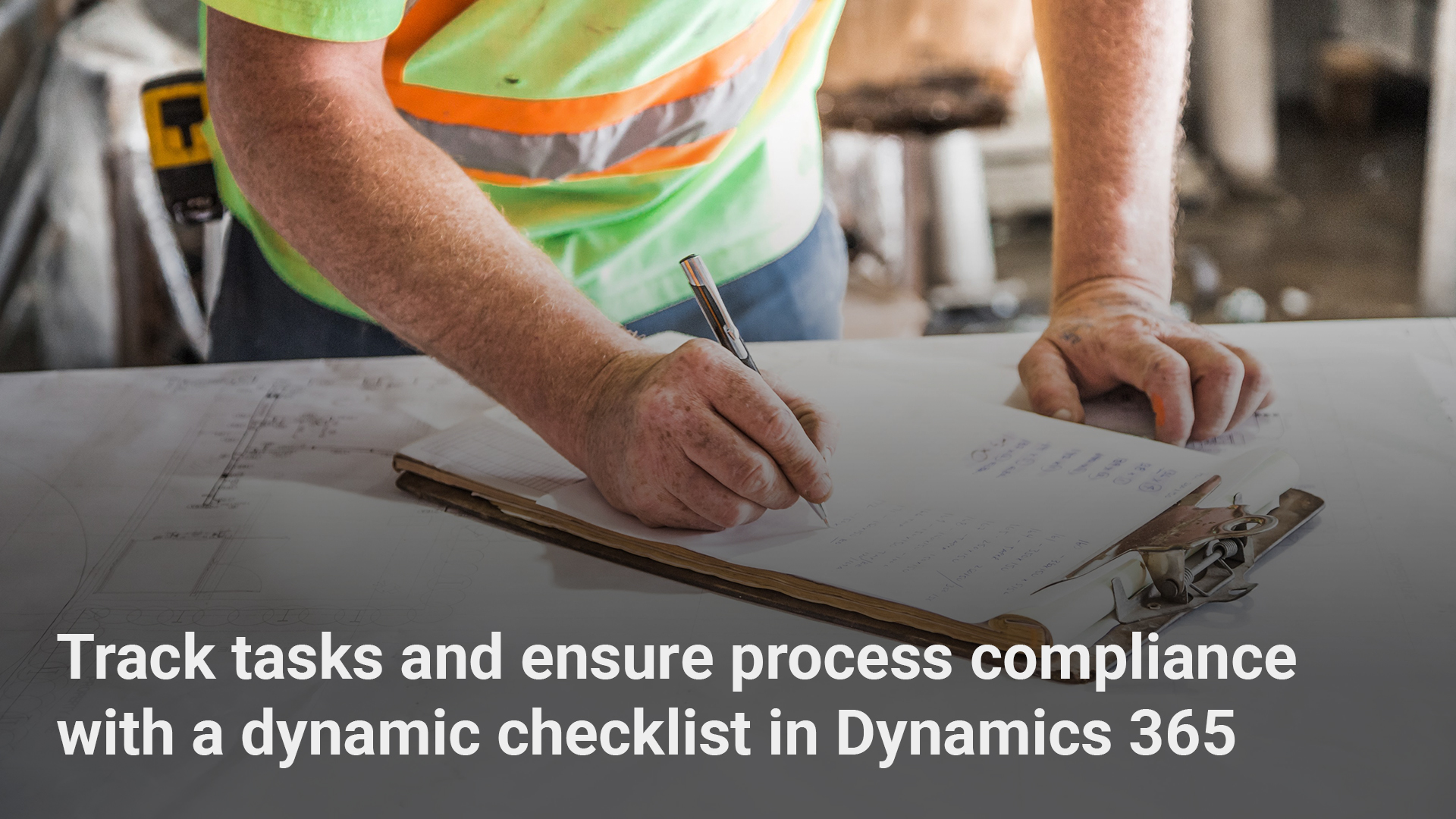 Business Case:
Our client, a Fortune 500 software company, generates millions of dollars in sales through product promotions. To launch promotions, marketing managers need to follow strict procedures. Prior to our solution, marketing managers needed to manually search for procedure documents in SharePoint and track the associated tasks in Excel. With different procedures for each promotion type and a high margin of manual error, the marketing team risked procedural non-compliance. In partnering with us, our client's goal was to design a solution that dynamically populated procedure checklists based on the promotion request type.
Key Challenges:
•

Track task status/completion to ensure procedural compliance
•

Reduce checklist completion time
Our Solution:
We designed a solution that stores different checklists and dynamically populates them in Dynamics 365 based on the requested promotion type.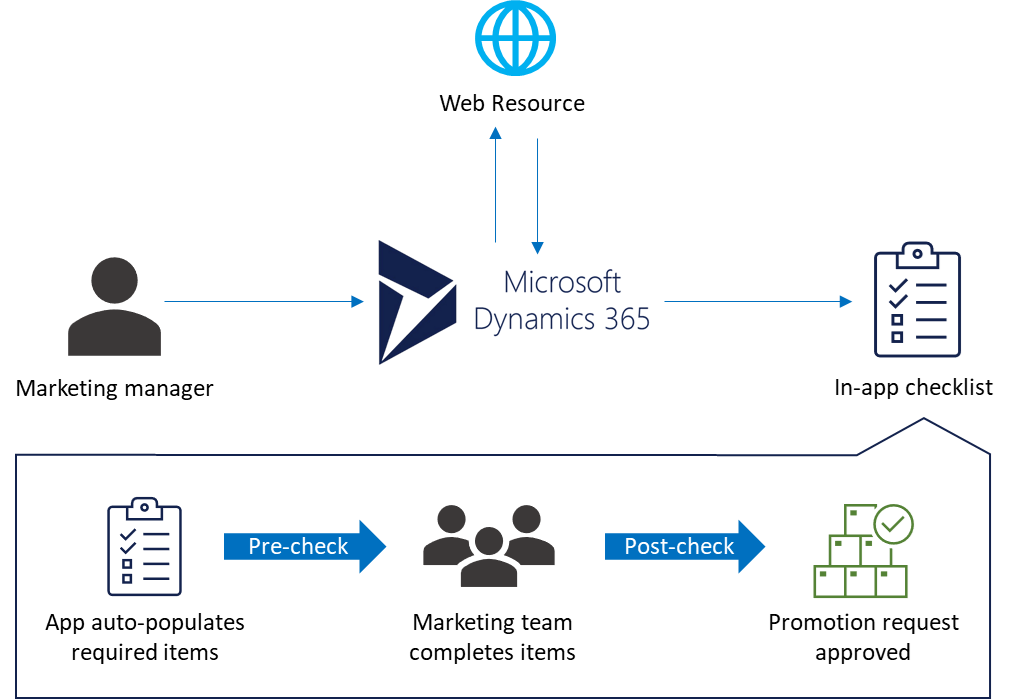 Figure 1: Solution Architecture
Marketing managers can request different types of promotions directly in the Dynamics 365 platform. When the manager selects the promotion type, the solution populates the corresponding checklist in Dynamics 365, where the manager can track and complete tasks. Once the manager has completed all tasks, the promotion can be approved by leadership. If the manager does not complete all tasks, the manager receives a warning that prevents bypass and ensures compliance.
The checklist has multiple tabs:
•

General: provides task and status details
•

Summary: provides user details
•

Documents and Related: provide documents related to individual tasks in the checklist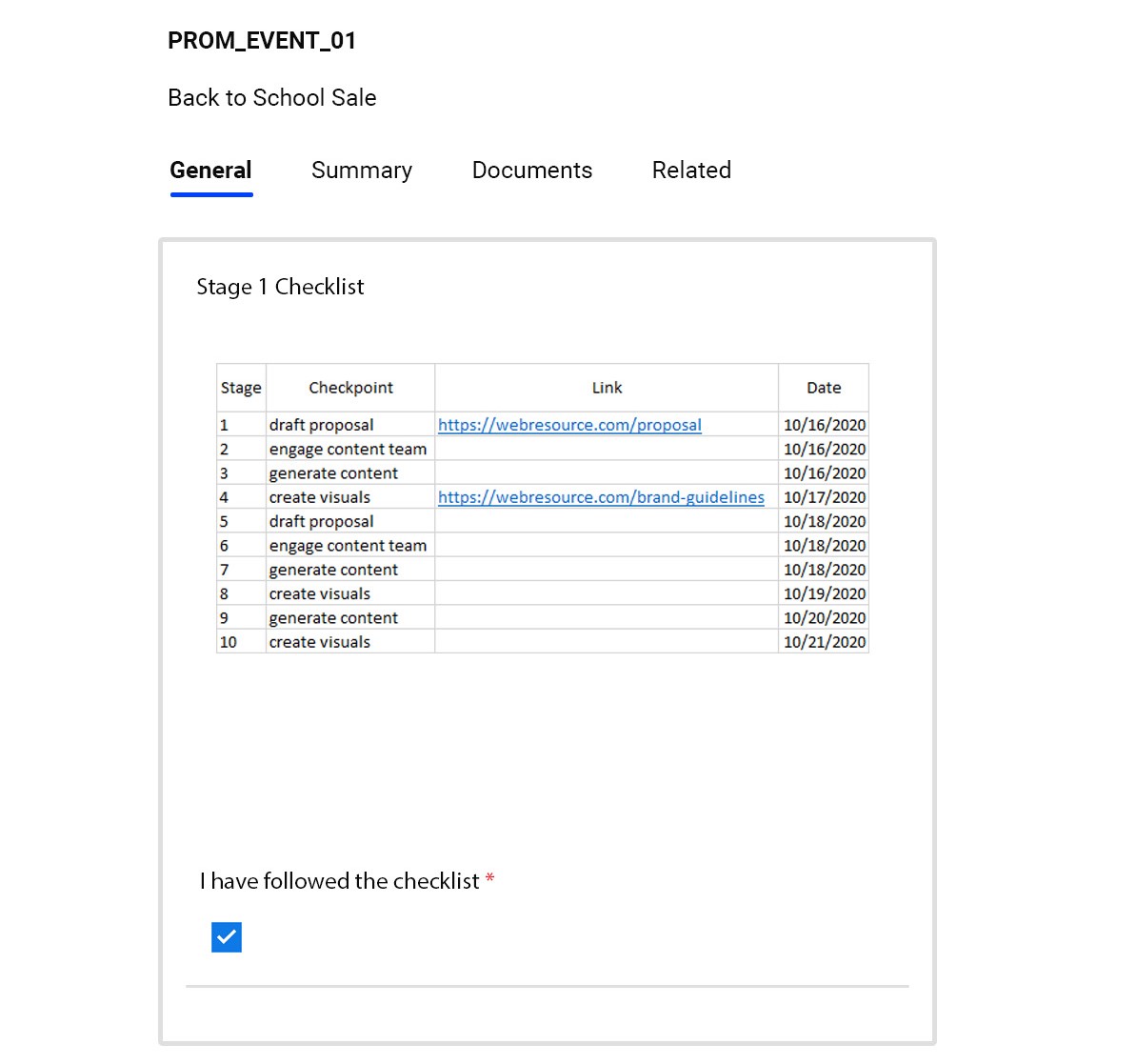 Figure 1: Solution Interface
Business Outcomes:
Our Dynamics 365 checklist enabled our client to complete marketing checklists faster while ensuring process compliance. To allow for business growth, our client can easily customize checklist items based on updated management or process requirements.
Our solution increases accountability and procedure adherence across our client's marketing team. Marketing managers can now focus their attention on the promotion outcome rather than on manually tracking checklist tasks. Streamlined checklist processes enable managers to launch promotions quickly. Faster time-to-market increases the visibility of our client's products and potential sales.
Highlights:
•
Designed a solution that stores checklists and dynamically populates them in Dynamics 365 based on the requested promotion type
•
Reduced checklist completion time
•
Increased procedural compliance