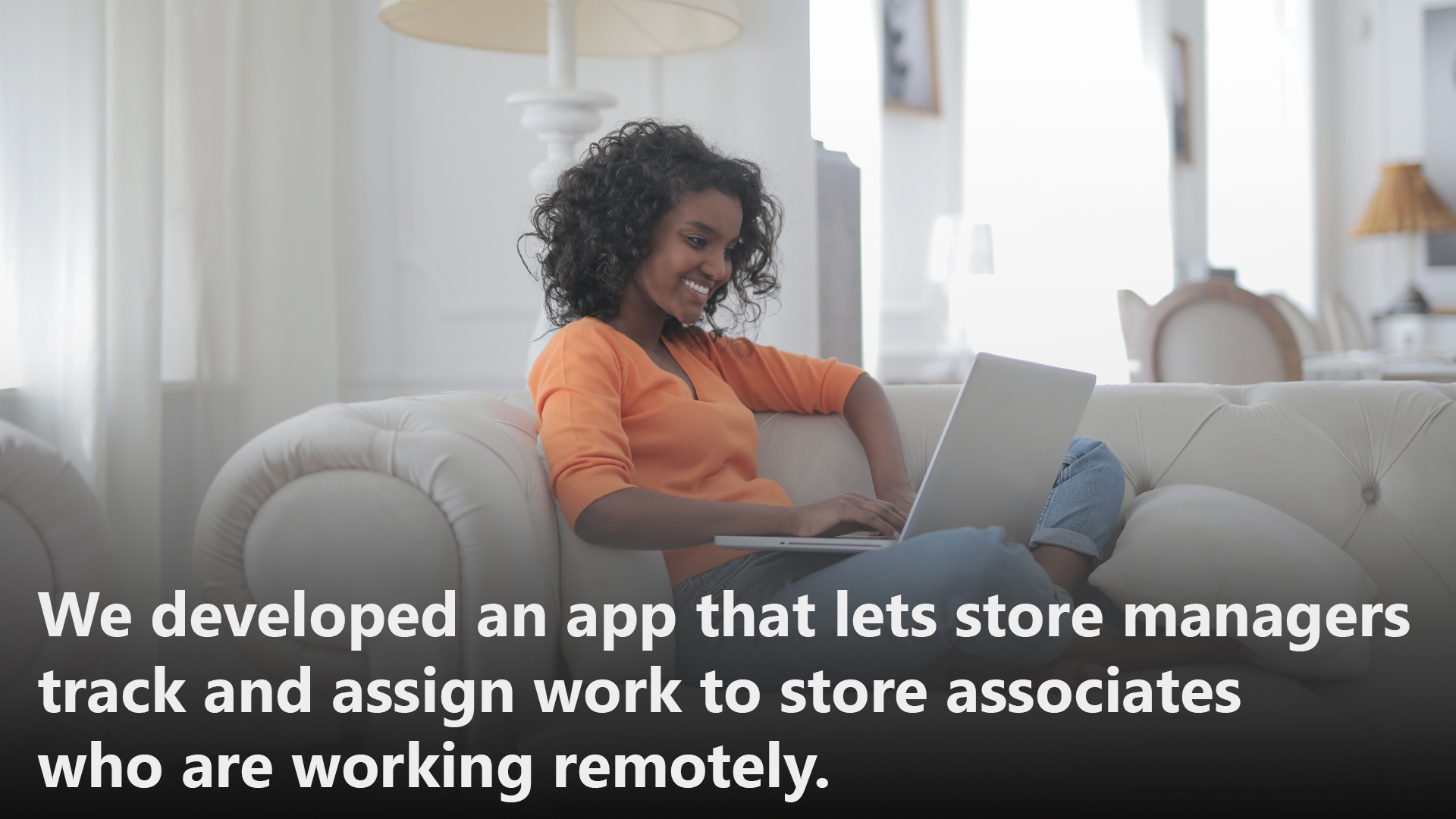 Business Case:
COVID-19
has affected businesses across the board, with governments around the world developing strict restrictions and advisories. Our client decided to close physical stores in reaction to COVID-19. As part of their Business Continuity Plan, store associates started working on their assignments remotely. Associates could pick from five different strategic priorities that align with overarching company goals. As a result, our client faced consolidation and work insight generation problems.
Solution:
We created a Power Apps solution that allows our client to easily assign work to associates. The solution also lets associates opt in/out of the remote work program and tracks their eligibility towards bonuses they could earn as part of it.
Solution Design:
Our Power App offers role-based security primarily configured for Store Managers and Store Associates. Store Associates input their preferences while Store Managers assign tasks and bonuses. This information is stored in an Azure SQL database (DB) with the help of Microsoft Power Automate flows. The app also sends notification emails to Store Associates and the general store alias account. We built a Power BI report on top of the Azure SQL DB to meet client reporting needs and perform further analysis on the effectiveness of the program.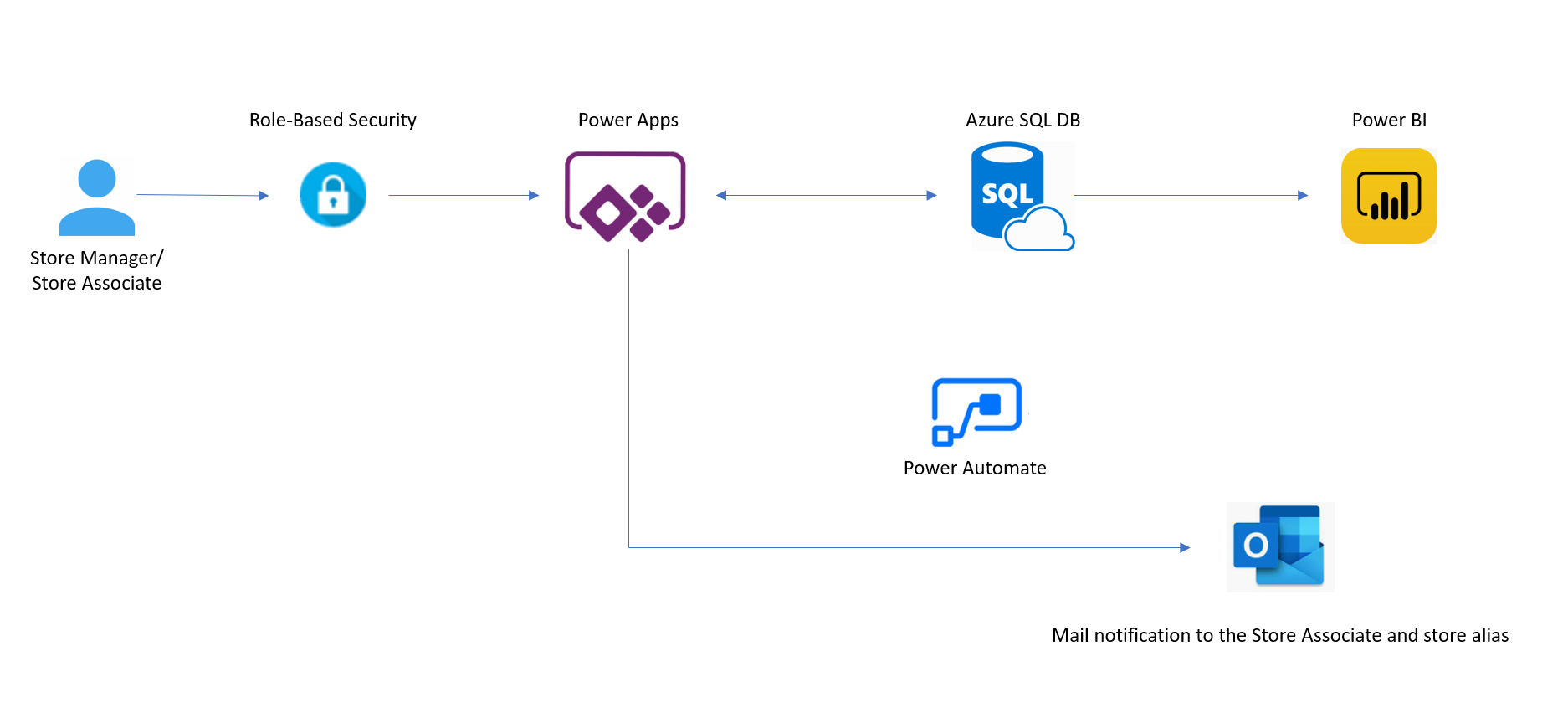 Figure 1: Solution Design
Application Preview:
The app provides separate interface experiences:
•

Store Manager interface: Provides a list of store associates that have opted in for remote operations; used to generate assignments and bonuses. Additionally, it provides the ability to view activity history and update the opt-in/opt-out data of their store associates.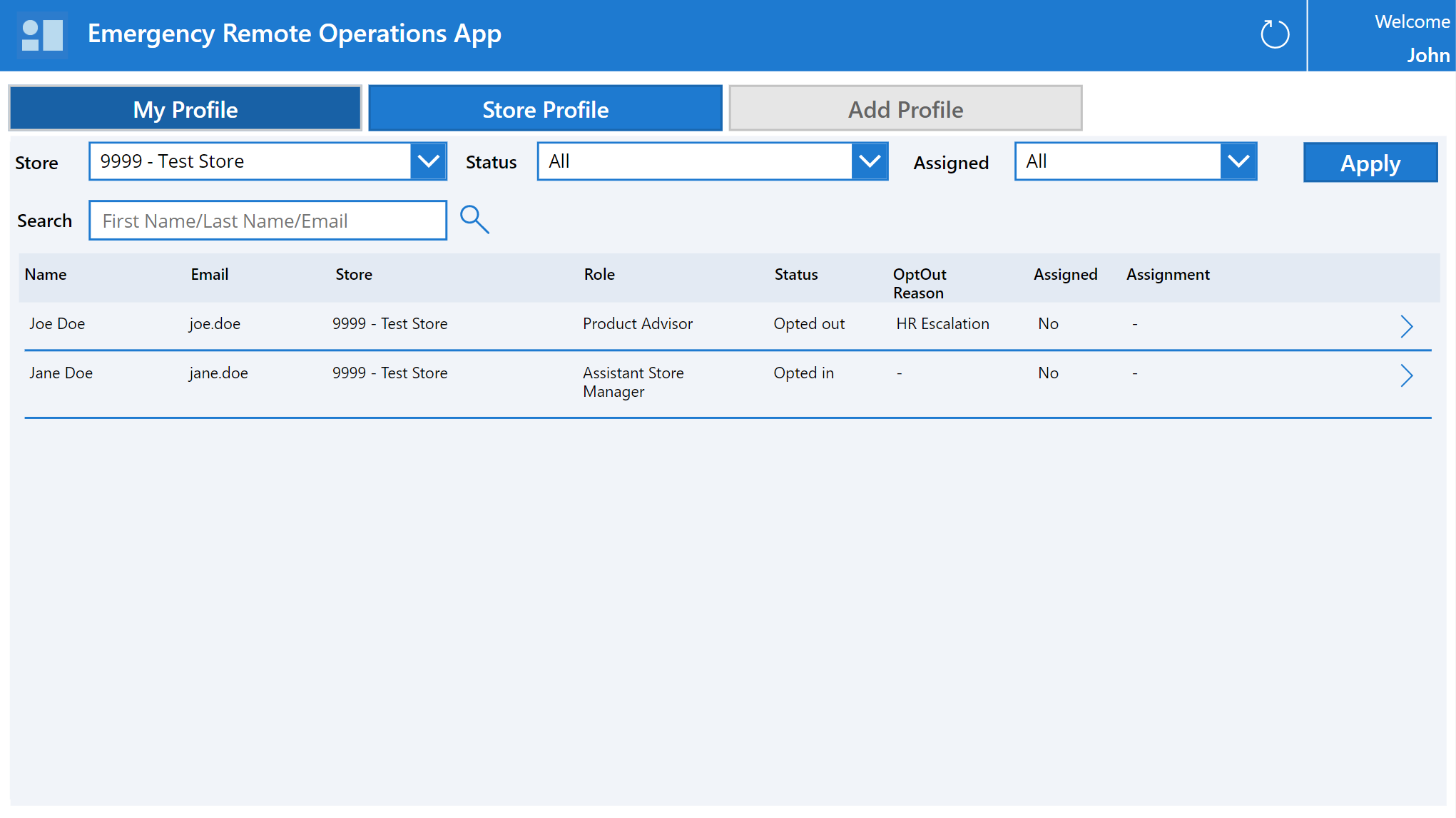 Figure 2: Store Manager Profile
•

Store Associate interface: Provides the option to opt in or out of remote capabilities.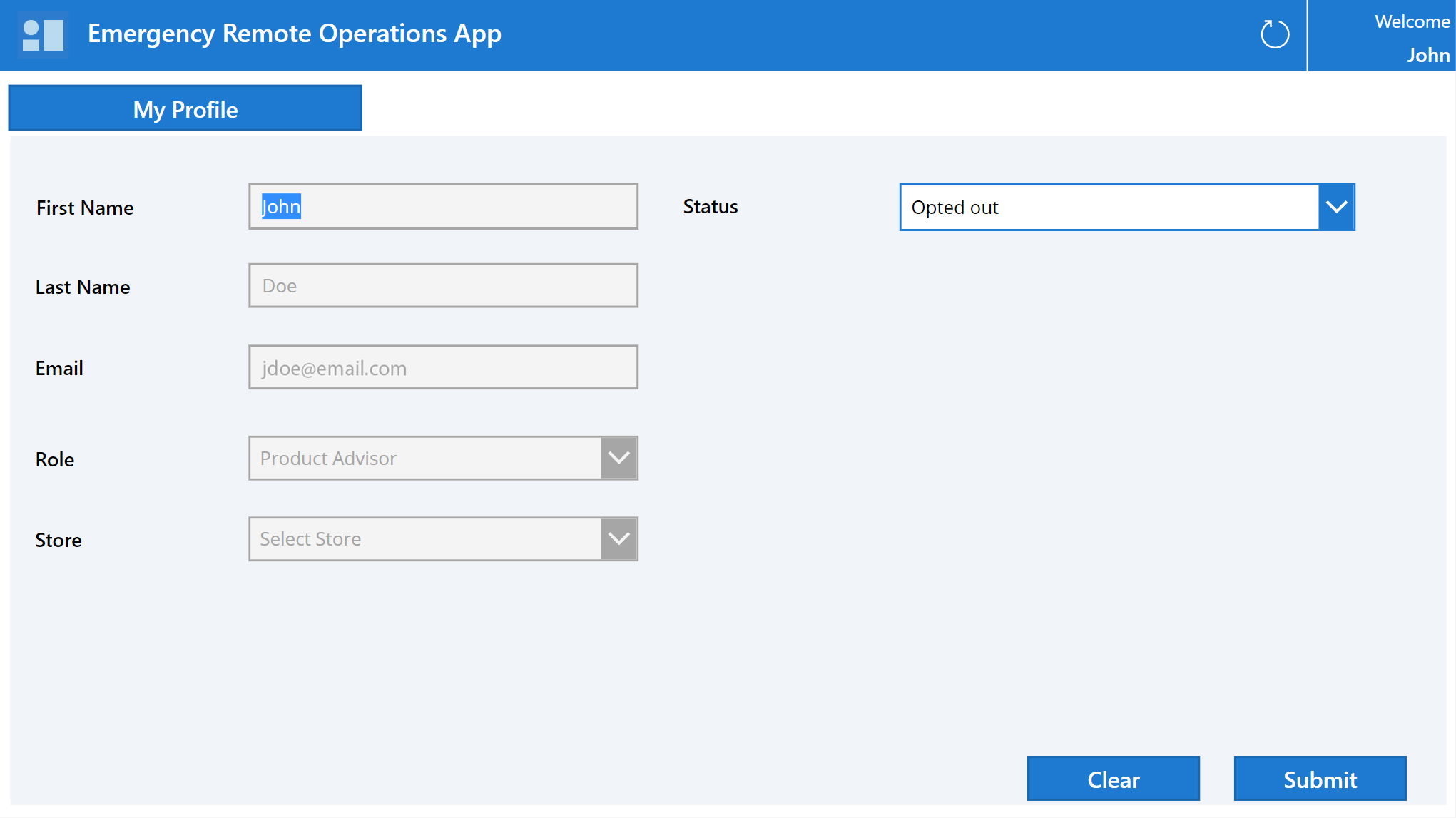 Figure 3: Store Associate Profile (Opted Out)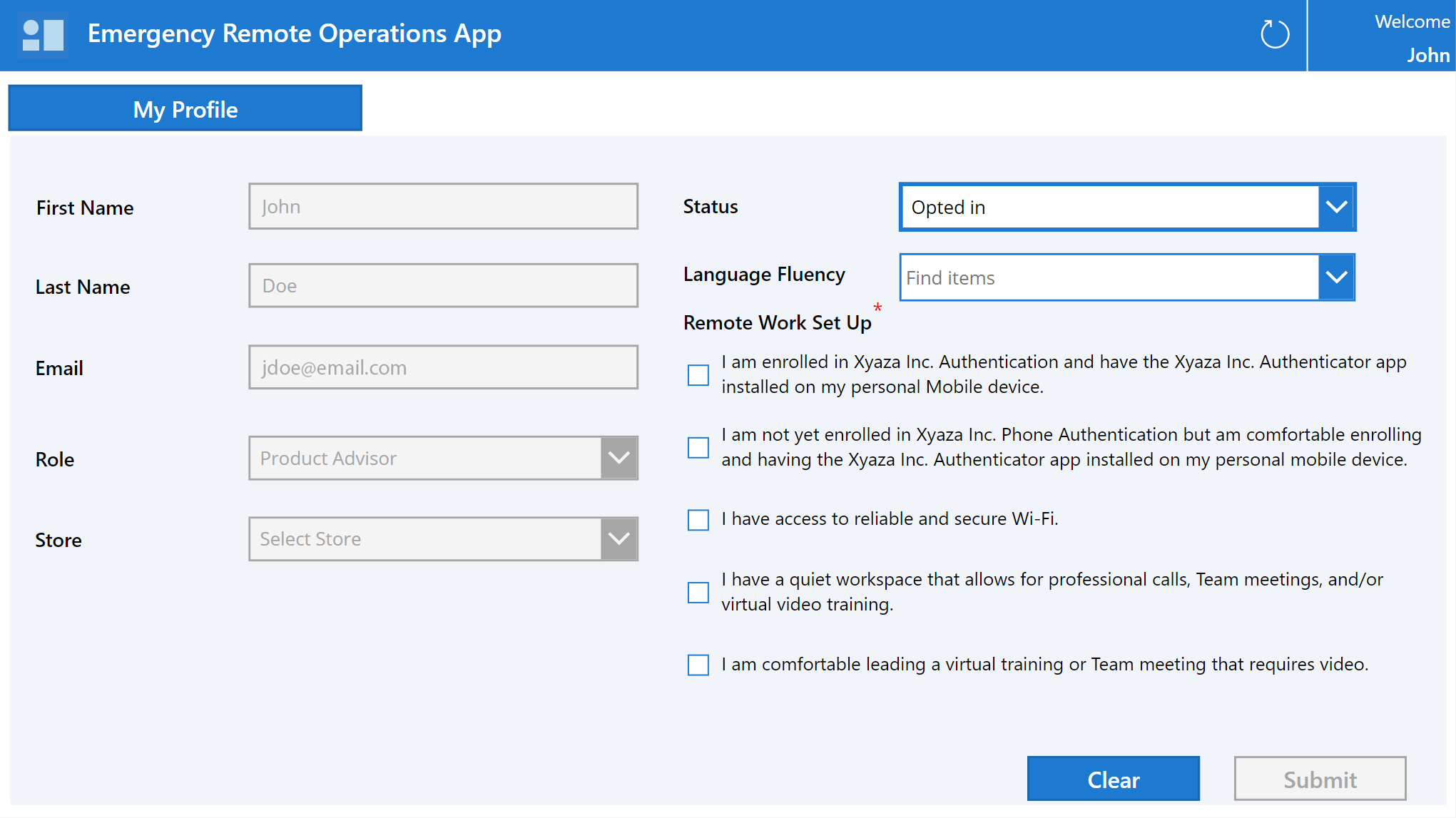 Figure 4: Store Associate Profile (Opted In)
Business Outcome:
Our solution made creating and tracking remote assignments easier. This optimized workflow management even during COVID-19 interruptions. Over 2.5K employees have onboarded this app. In the span of two months, the app has allowed our client to maintain business continuity with around 40K opt-in/opt-out transactions. This has enabled our client to maintain its business as usual while monitoring the program from a strategic lens to minimize losses.
Highlights:
1.
Developed low-code enterprise-grade solution with minimal time to market
2.
Optimized task assignment and bonus assessment during remote operations
3.
Enabled business continuity despite closure of stores due to COVID-19