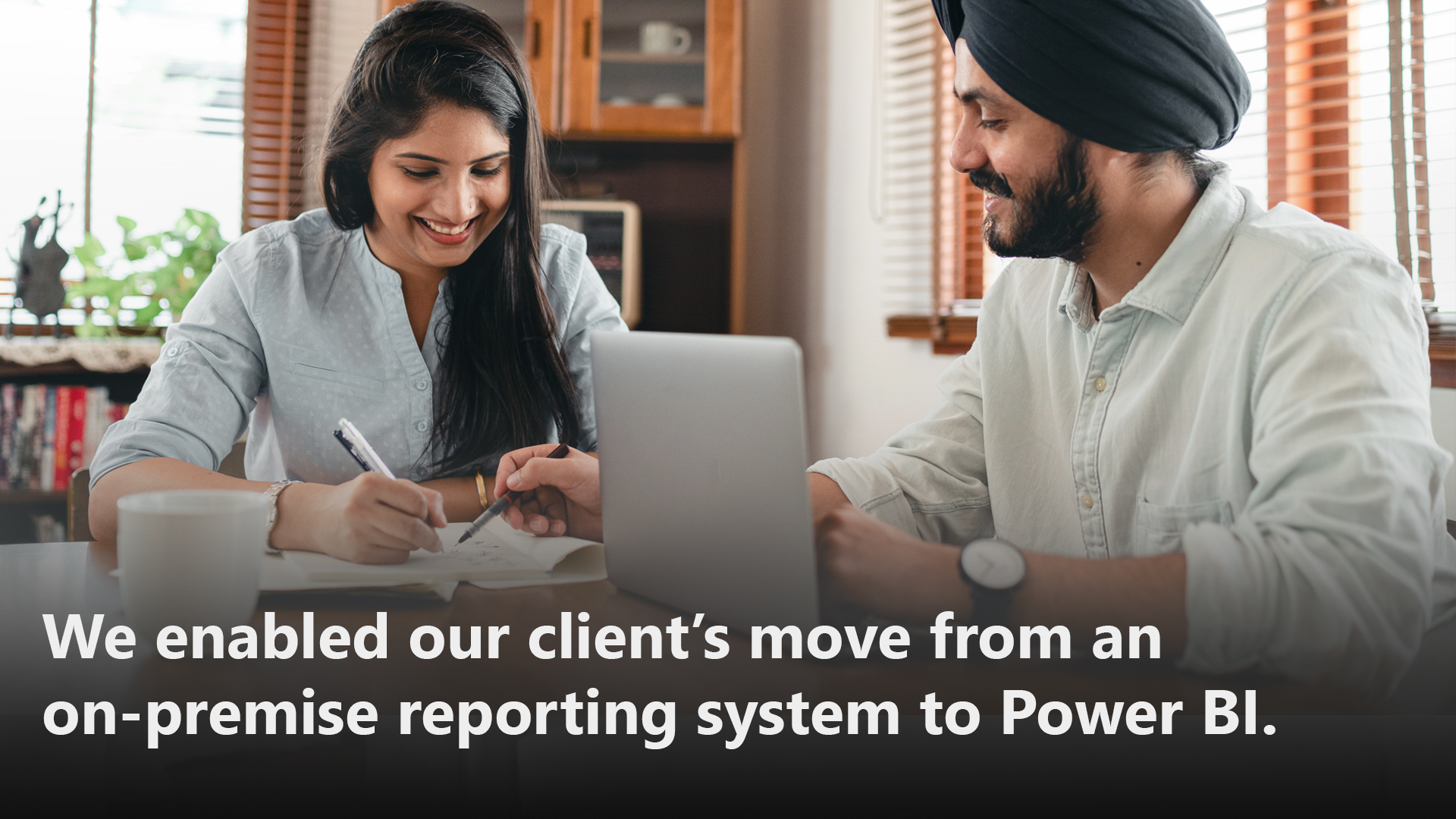 Business Case:
Our client, Education First, partnered with us to replace their on-premises reporting system, QlikView. The goal was to modernize the reporting platform, enable self-service analytics, reduce operational costs, support seasonal needs, and expand data capabilities to improve business insight.
Key Challenges:
•
Migrate to a scalable platform with self-service capabilities
•
Reduce operational and data engineering costs
•
Optimize the new centralized platform to accommodate existing reports
•
Enable high-level security and performance
Our Solution:
We migrated our client's reports from an on-premises QlikView system to cloud-based Power BI.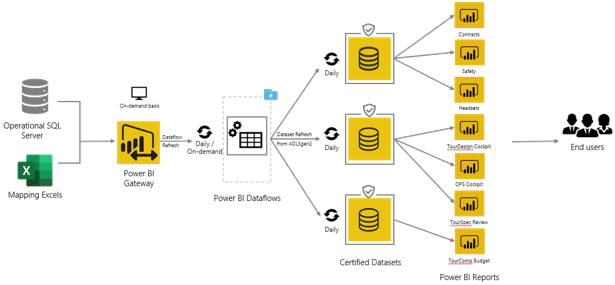 Figure 1: Solution Architecture
We performed a gap analysis of the features and visualizations in QlikView and Power BI. Security and continued access to dynamic visuals were top concerns for our client. We were able to reassure our client by highlighting the volume of visuals and row-level security available within Power BI.
QlikView supported 16 reports, the data source consisting of 20+ SQL databases and 30 Excel sources. Comparatively, Power BI offered low-code architecture with cloud-based centralization and self-service scalability.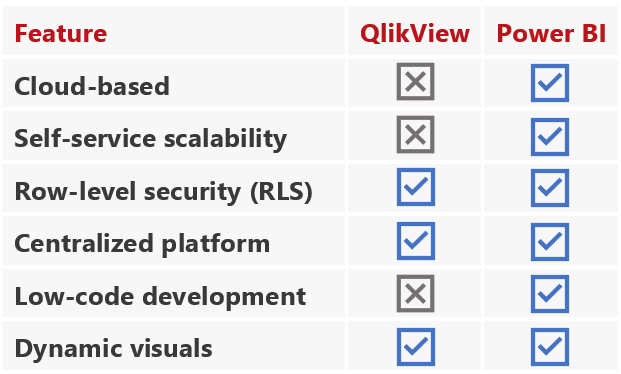 Table 1: Feature breakdown
Find out more about our Power BI migration strategy on our blog.
Business Outcomes:
"I'd like to share a quick note and let you know that you guys at MAQ Software did a fantastic job. The migration effort from QlikView to Power BI was a great success. The new reports are much faster, cleaner designed and the architecture allows for quicker maintenance. Our stakeholders are very happy and are using the reports on a daily basis. I also want to emphasize that during the migration process we encountered a few challenges where you went above and beyond to figure out the right solutions that would fulfill the customer's needs. I'd like to thank you for all your efforts you put in, right from the beginning of the project until completion."
-Robert Simmen, Associate Director Insights and Analytics, Education First
Highlights:
•

Increased operational efficiency with centralized reporting and rapid report performance
•

Reduced costs with scalable features
•

Integrated new sources easily using Dataflows
•

Enabled easy citizen development with a low-code analytic architecture