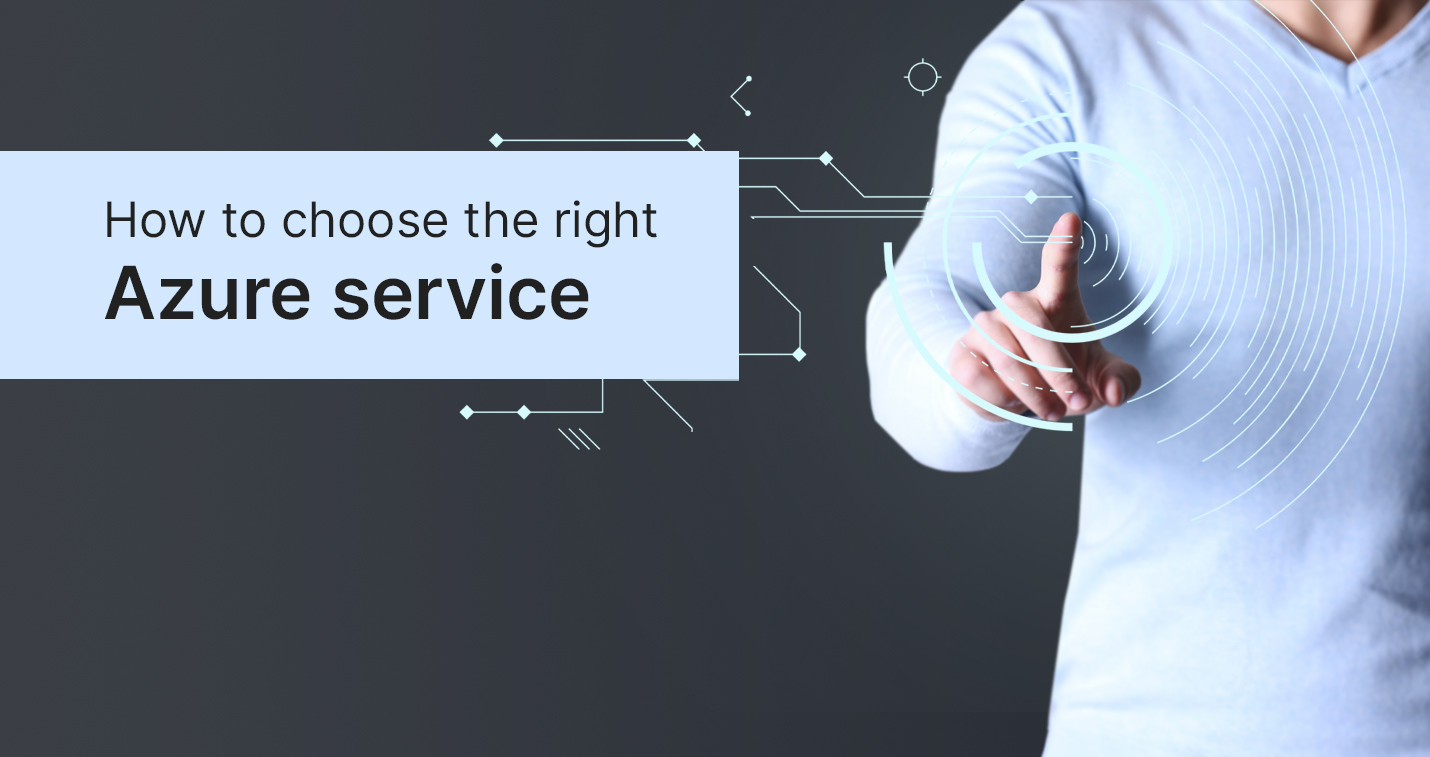 With over 50 Azure services out there, deciding which service is right for your project can be challenging. Weighing the pros and cons of each option for numerous business requirements is a recipe for decision paralysis. When it comes to
optimizing your Azure architecture
, picking the right tool for the job is key.
Over the last decade, MAQ Software has migrated hundreds of clients to Azure. Along the way, we've picked up Azure tips and tricks that enable us to develop systems that are faster, more reliable, and operate at a lower cost. In this article, we'll explore the differences between Azure services so you can pick the one that's right for you.
Table of Contents
Which Azure cloud storage service should I use?
Azure Data Lake Storage (ADLS) Gen 1 vs. ADLS Gen 2 vs. Blob Storage
When to use Blob storage instead of ADLS Gen 2:
When your project involves minimal transactions, use Blob storage to minimize infrastructure costs. For example: production backups.
When to use ADLS Gen 2 instead of Blob storage:
When your project has multiple developers or involves analytics, and you need to securely share data with external users, use ADLS to leverage Azure Active Directory authentication. This prevents unauthorized users from accessing sensitive data. For example: global sales dashboards.
When to use ADLS Gen 1 instead of ADLS Gen 2:
When your project executes U-SQL within Azure Data Lake Analytics (ADLA) on top of storage services, use ADLS Gen 1. This is useful for projects that need analytics and storage performed from a single platform. For example: low-budget implementations.
When to use geo-replication:
Geo-replication is available on all Azure cloud storage services.
As a rule of thumb
, avoid geo-replicating the development environment to keep infrastructure costs down. Only implement geo-replication for production.
Which Blob storage access tier to use:
Picking the optimal access tier
is important to achieve your desired performance at minimal storage costs: